Celebaby: Peter Andre Is A Father Again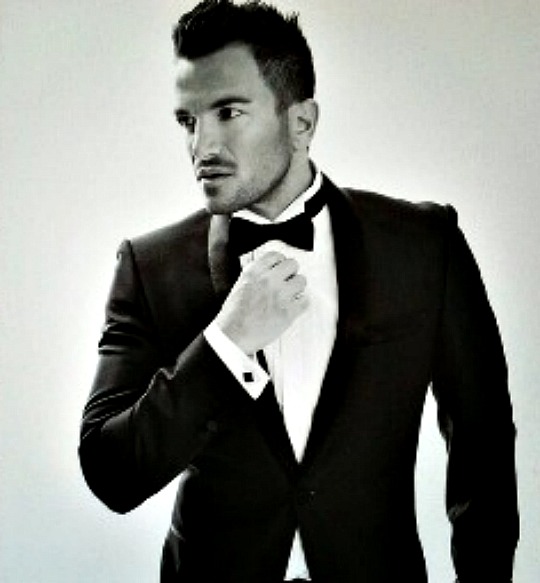 Peter Andre took to Twitter on Wednesday to tell his followers that his partner, Emily MacDonagh had given birth to the couple's first child.
The Insania singer wrote:
"Now that I have had the opportunity to tell Junior & Pringles, we are very happy to announce the safe arrival of our beautiful baby girl :)"

"We are extremely thrilled and mum and bubba are doing fine. We are looking forward to a nice quiet couple of weeks getting to know our baby. Thanks to everyone at the Musgrove Park Hospital :)"
Um, quiet? Has the man forgotten what life with a newborn is like?! And as for Pringles - we're not sure whether Andre nicknamed his daughter after a popular savoury snack as a term of endearment, or if it was an autocorrect typo. Whichever, it's kinda cute.
Hello magazine reports:
"The confirmation comes hours after a number of Twitter users reported seeing Peter and Emily, 23, at the Taunton hospital with their newborn baby girl on Tuesday evening."

"One fan announced, "Peter Andre is in the hospital I work at with Emily and his baby daughter omg.""

"The Somerset County Gazette also received a tip-off from a member of the public to say that their daughter's friend, who was giving birth at the hospital, saw the celebrity couple."
Peter Andre also has two children, Princess and Junior, from his marriage to ex-wife, Katie Price.
No word as to what Peter and Emily have chosen to name their child yet, though. Watch this space...