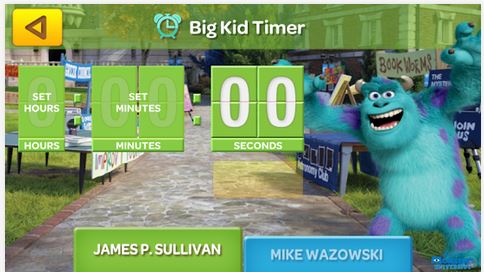 Different things work for different people, and different apps might appeal more to one person than another, or motivate one child more than another, so we've put together a list of free apps for potty training for you to go through, and see which ones you like best.
The Pull-Ups Big Kid app is fun and colorful. You can choose between Minnie Mouse, Buzz Lightyear, Mickey Mouse and Rapunzel and Lightning McQueen to go the journey with your child as well as fun games with Disney characters and fun videos and songs for your child to enjoy while they're potty training. You can also take pictures of your child with fun photo frames. Connect with other parents on Facebook with the social feature, and read helpful tips and tricks along the way, if you're so inclined.
There's also a 'big kid timer' to countdown when it's time to go to the toilet, for those toddlers who get too busy and forget.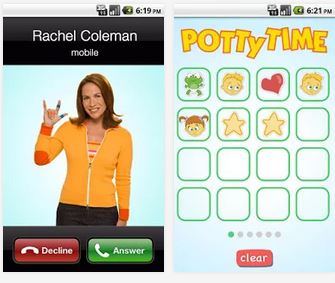 You can create a success chart by placing a sticker in each square for each time your child successfully uses the potty with this App. It's like the eco-version of a star chart, if your child will go for it.
It's also integrated with social media, so you can share your child's progress with your friends - again, if you're so inclined, and they want to know the intimate details. You can also print out the chart and other fun items to put on your bathroom wall.
Your child can also get a phone call from Rachel Coleman, encouraging them on their potty journey.
The Potty Time app comes with a cute little book, games and videos for your child to interact with to keep them occupied.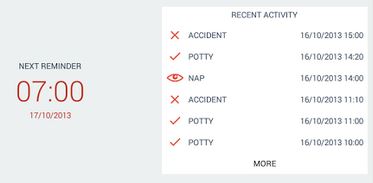 The Potty Baby app is really more for parents than children. It has a clean, simple interface and is easy to navigate. You can set reminders to remind you when it's time to take your small to the toilet - particularly useful if you have other kids keeping you busy. You can track what they did at each potty visit, as well as if they had an accident or are wet during a nap, should you wish to.
Potty training can be a really hard time if your child isn't ready, so if nothing's working, give your child a few weeks before you try again.