Celebaby: Michelle Heaton Is Pregnant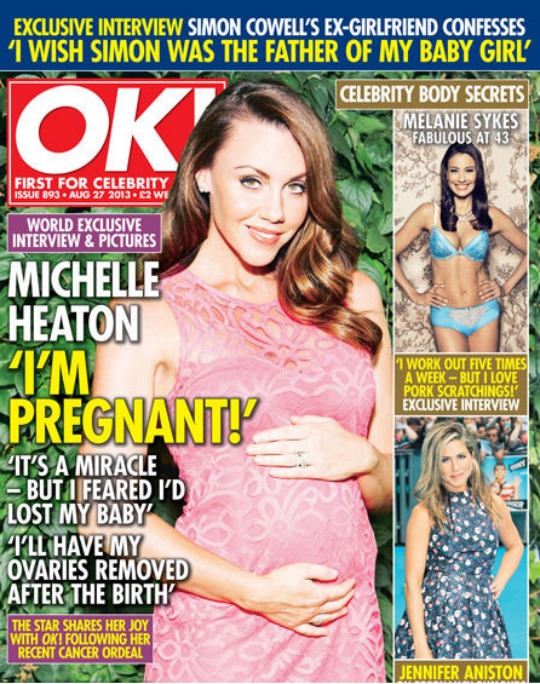 Michelle Heaton of Liberty X fame is with child. The mum of one broke the news via an exclusive interview with OK! magazine, which she took to her Twitter page to share with her fans.
Michelle, who plans to have her ovaries removed to reduce her odds of developing ovarian cancer, described her pregnancy as a miracle, telling OK!:
"We weren't even trying. This is God's way of saying: 'Have your baby now, then get your ovaries out.' I can't see it any other way. It's a blessing."
Michelle carries a gene which means she has an 80% risk of contracting breast cancer, and has already undergone a double mastectomy.
She added that the couple's daughter, Faith, is already getting excited at the prospect of becoming a big sister:
"She knows there's a baby in me. When I say: 'Where's the baby?' she comes and strokes my belly. She gave the dummy to my belly button the other day."
The excited mum-to-be broke the news to her husband, Hugh Hanley, after taking a pregnancy test at a friend's house and texting him a snap of the positive test.
Huge congrats from Celebaby to Michelle, Hugh and Faith!