Celebaby: Hugh Grant Is A Dad Again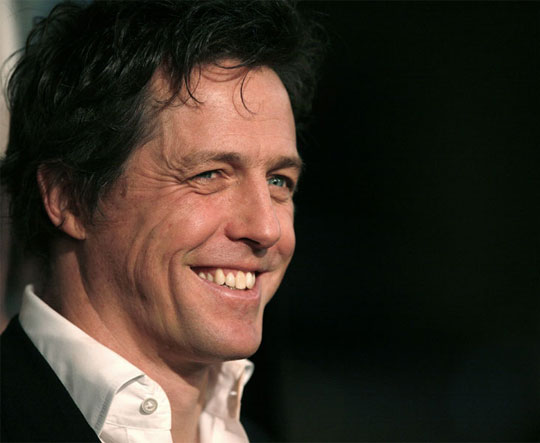 Talk about managing to keep impending fatherhood under wraps!  Hugh Grant is a dad again - the announcement that the baby had arrived, came as complete news to me, and I'm sure I'd have picked it up if it had been mentioned before then.
Do you remember his seeming indifference to baby number one?  Do you not remember what he said in response to being asked whether or not his baby daughter had changed his life?
Well, I do; here's a little reminder for you:
"I like my daughter very much. Fantastic. Has she changed my life? I'm not sure.  Not yet. Not massively, no. But I'm absolutely thrilled to have had her, I really am; I feel a better person."
Talk about underplaying the whole event!  Here's what Hugh's had to say about his new son, born to the same mother as his, now, 18-month-old daughter, Tabitha:
"Am thrilled my daughter now has a brother. Adore them both to an uncool degree. They have a fab mum."
No one really seems to know (or care, to be more accurate) whether or not Hugh is back in a relationship with the kids' mother, Tinglan.  Apparently, according to Hugh, Tabitha was the result of a 'fleeting affair'.
I also wonder whether he's changed his mind on his 'not setting up a trust fund' stance.  Eighteen months ago, when Tabitha was born, he was adamant that he never would, saying:
"My other worry is about - and as I say, there are few things in life I believe in 100 per cent - but another one is not giving your children money. I see nothing but f***-ups among my trust-fund friends. It's like 99 per cent f***-ups. So I would not want to do that to my children, no."

SO there you have it; Hugh Grant has two children - you can go about the rest of your Saturday feeling informed about all things 'Hugh' now!