While I get really irked by the gender divide in toys, there are some occasions where I could see a boy may not feel particularly included in girl themes - like fairy or princess parties, for example. Following last week's Fairy Party Theme Ideas, we've had some questions about how we would go about including boys in the theme, so here are a few adaptations to make it magical for your male friends too.
Instead of wands, wings and tiaras, how about pixie ears in flesh or green? Or even elf shoes? Or if you're looking for fancy dress ideas, how about this superbly cute garden gnome outfit? A little more expensive, but this one is even cuter!
You could go a slightly different route and play on the Peter Pan theme for a boy at a fairy party - Peter Pan or the lost boys if there are a lot of boys.  A friend of mine held a Peter Pan party, but she's super creative, and sewed hats for all the boys from felt. There's very little 'out there' to buy for a Peter Pan party, so you may have to go for the obvious other: pirates.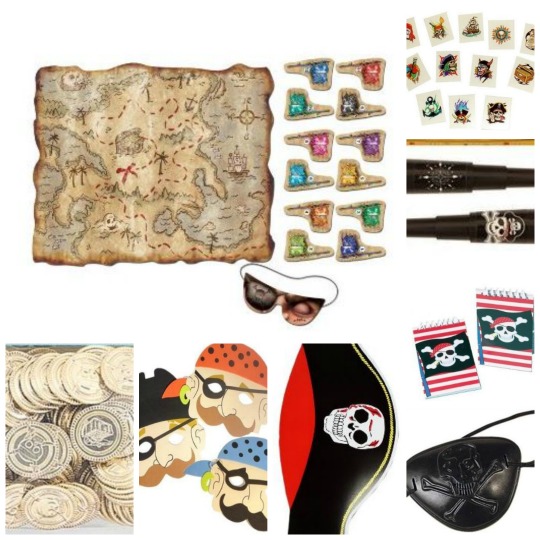 For this addition, there are loads of options similar to the fairies: tattoos*,Pirate Party Hats*, Pirate note books*, Pirate Party Telescopes*, Pirate Eye Patches* and Pirate Foam Masks* to name a few. And you know it's not a pirate party without a box of Pirate Treasure Gold somewhere.  (For this my friend put a bag of coins and some kids jewellery into a 'treasure chest' filled with play sand and the kids had to dig through the sand for the treasure. Genius!)
To add some 'pirate' to your games, you could have a pirate treasure hunt* or simplify things if there are only a small number of boys and have them 'hunt' for fairies to put in a 'cage'. Daddy dressed as Peter Pan to rescue all the fairies would go down a storm #justsaying. (My hubby would never do it!)
Any other ideas for including boys in a fairy party? We'd love your thoughts!