Celebaby: Dad-To-Be David Beckham Plans Valentine's Day Surprise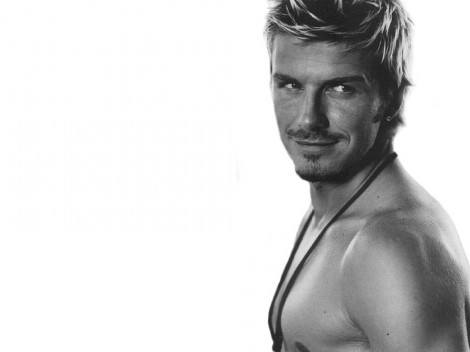 David Beckham: Footballer extraordinaire, grew up from a bit of a geeky looking young twenty-something into being rather easy on the eye and perfected the art of  smouldering for the camera - and BOY can that man smoulder!
Also husband, father of three and dad-to-be to another one on the way, our home-grown 'hero' is also going to notch up some brownie points as he's, reportedly, planned a Valentine's Day surprise for Victoria.
According to The Mirror (it MUST be true then, every single word absolutly gospel) he's supposedly taking a four-day break from training with Spurs to fly out to New York, where VB  is launching her latest fashion collection.
One of those very loose-lipped sources has told,
He has booked a candlelit restaurant in Manhattan for Monday and is planning on whisking her off to Brooklyn Bridge - the inspiration for their eldest son's name.
I can't imagine that Mrs Beckham is keeping an eye on The Mirror whilst she's playing 'clothes' in NYC - let's hope not otherwise that's THAT Valentine's Day surprise ruined.
David and Victoria have been married for 11 years and it's thought they haven't actually spent Valentine's Day together for the last seven of them.
Love them, or couldn't-care-less about them, I'm sure most people wouldn't begrudge them a happy Valentine's Day together without the press and paps shoving cameras in their faces.