Celebaby Goes Back To School
I love seeing celeb' parents doing their 'thing' on the red carpet but I REALLLY enjoy seeing snapshots of them doing normal daily things, like taking the kids to school!
With less than a week to go now before the the kids go back to school (unless you live in Scotland, in which case that's already happened for you) today in Celebaby we look at how the celeb' mums 'do' the school run.
Celeb' Mum School Run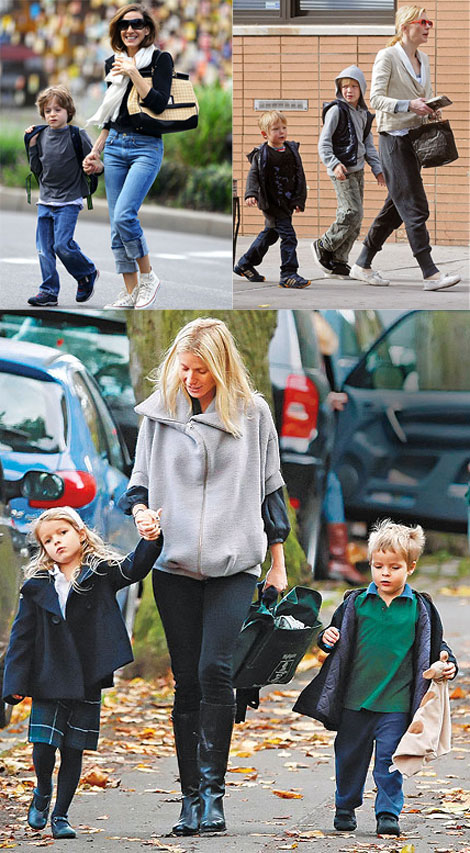 My days of doing the school run are over as all my kids get the bus - yep, even my youngest will be leaping on the bus every day.
But when I was part of this early morning rat race I went through phases of having to look perfectly groomed and suitable to be seen by other people, through to yanking my hair into a hurried ponytail and slinging on a big jumper and a pair of tatty jeans.
In the picture on the top left, Sarah Jessica Parker looks super stylish as she takes her seven-year-old son, James Wilkie, to school.
I can't say the same for Cate Blanchett though, in the picture next to SJP! No wonder the kids are trailing behind with them both looking around furtively hoping their mates won't spot them.
Underneath is the ever-elegant Gwyneth Paltrow walking her kids, Apple (5) and Moses (3) to school in London.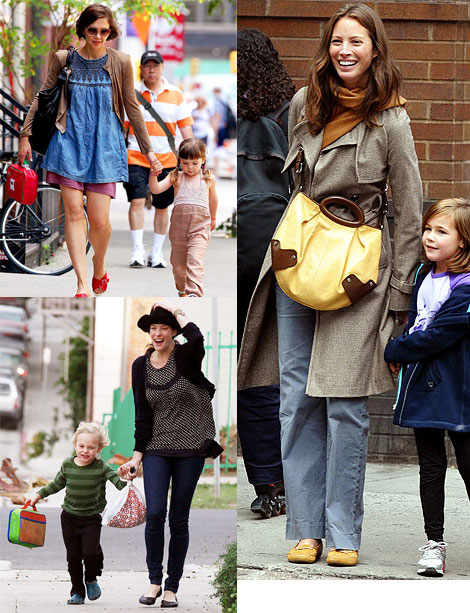 I absolutely adore the last three school run mums - Maggie Gyllenhaal, Christie Turlington and Liv Tyler are all effortlessly stunning and OHHH how I wish I could pull that off!
Maggie is pictured with her young daughter, Ramona, and will you just check out how cute her little plaits are!
Liv Tyler and her son, Milo, are clearly having fun 'battling' the wind on their walk back from school.
But Christy Turlington!  Will you just LOOK at how beautiful she is!!!  Can you believe that she'll be 42 in January?! I can cross my fingers and hope to look as easily stylish and fresh-faced as she does when I'm 42...which is a fair way off still, I'll have you know!
So that's how the celeb' mums do it - what sort of school run mum are you?