Celebaby: Celebrity Surrogacy - The New Way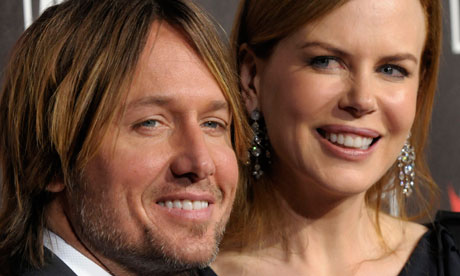 It would seem that becoming parents via surrogacy is THE way to go.
The more I think about it, the more I can see the merits of it: you've got a busy career and taking time off would be inconvenient, you don't fancy all the physical agro that goes with being preggars - the morning sickness, the spots, the tiredness, the risk of stretch marks,  the back ache, the getting up in the middle of the night to pee every half an hour and so on; let ALONE the actual birth process itself.
The surrogacy solution is just PERFECT - get someone else to do all the growing and giving birth stuff for you; genius, I think it'll really catch on!
Nicole Kidman and her hubby are the latest celebrity couple to become new parents via a surrogate mother.
Faith Margaret is their biological daughter and was born on 28 December 2010 and is the younger sister to Sunday Rose, Nicole and Keith's other daughter.
This is what they've had to say about their new arrival...
"Our family is truly blessed, and just so thankful, to have been given the gift of baby Faith Margaret. No words can adequately convey the incredible gratitude that we feel for everyone who was so supportive throughout this process, in particular our gestational carrier."