Celebaby: Santa Beckham?! Seriously?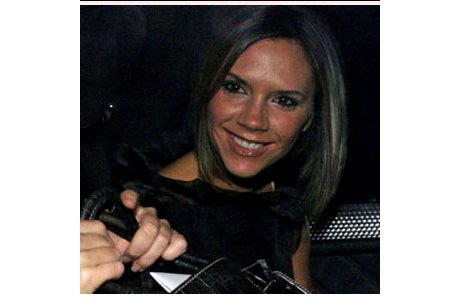 The closer we get to Victoria Beckham's due date the closer to fever pitch the speculation about the new baby Beckham's mame will become; so far only two names have been pimped by the press.
Luna was the first potential name to hit the headlines, as Victoria is supposed to love the moon - it makes sense and it's not too bad if you want to go for something different.
But now, according to a source who spoke to The Sun (classy!) Victoria thinks that Santa Beckham has a lovely ring to it and is something unique.
Hmmm, it's certainly that but my word just think of the scope for hideous name calling and teasing in the playground at Christmas time!
Apparently it comes from wanting to name her daughter after the Los Angeles suburb Santa Monica; David is alleged to want to call his daughter something more traditional but that source seems to think he'll just let Victoria have her own way.
Still, as long as they don't let the younger Beckham boys choose their sister's name because so far their suggestion have been Justin, or Justine, Bieber Beckham!
In other related Baby Beckham news, Snoop Dogg is reportedly up for launching a range of babygros and shoes with them,
"I'd love to do a babygro range with baby shoes with Beckham. It's going to be fly. It's great news they are having a baby."
By the way...do you like the picture I found of a smiling VB? I tried to date it based on her hairstyle, but I gave up as I really don't care that much it's just nice to see her smiling for once; she should do it more often.