Celebaby: There Must Be Something In The Take That Water!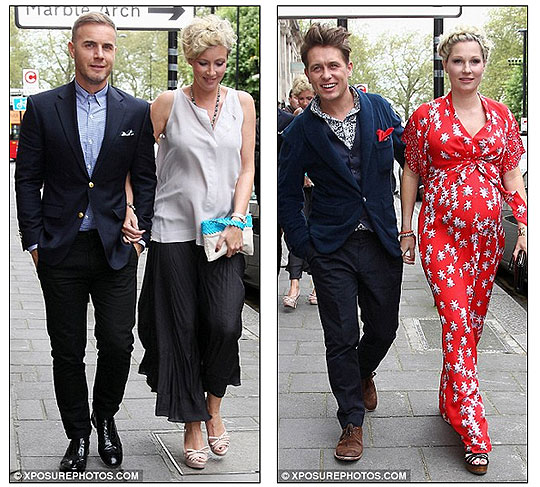 I was never a huge Take That fan; my cousin was, she even went to see them in concert, and I will tease her mercilessly about that forever more.
And even though I'm surprised, but not surprised at the same time, about the success of their 20-year reunion, I keep being surprised when I'm reminded that Gary Barlow has three children and Mark Owen, two.
I suppose I still think of them as they were when we were all 16, not as middle-aged men with families!
No fewer than three Take That members are expecting babies in the not too distant future (two, if you don't see Robbie Williams as a Take That boy any more).
Gary Barlow's wife, Dawn - a Take That tour dancer way back in 1995 - is expecting their baby number four, a little girl and Mark's wife, Emma, is expecting their third child later this summer, although as yet, there's no news as to whether a brother or sister will join their older two siblings.
Robbie Williams is also on the path of impending fatherhood as his wife, Ayda, is also expecting a baby in the next couple of months.
As for Howard and Jason, well as far as we know Howard's girlfriend isn't preggars, and there's no news about Jason at all, but if I were their other halves and not remotely interested in motherhood, I certainly wouldn't be drinking the Take That water!