Celebaby: Nearly Time For Natalie
I said this the other day, but I'm going to say it again - do celeb' women have shorter pregnancies than the rest of us?
Natalie Cassidy's baby is due NEXT MONTH! How can time have gone so quickly? I'm telling you, there's something strange going on with them - maybe it's the water they drink or something!
Nearly Time For Natalie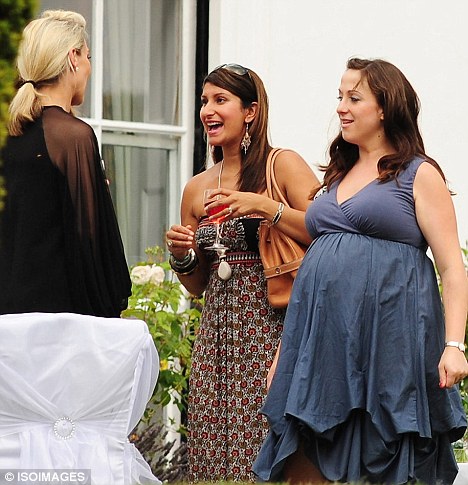 Natalie Cassidy grew up under the glare of the media and near-constant criticism about how she looked. Can you imagine how hard that must have been, and still is - as the press seem ever-eager to comment on how terrible she looks or how fat she is.
I happen to think she looks wonderful and at eight months pregnant she's going to look somewhat 'round' - HELLO?! There's a baby in there!
So anyway, climbing off my soapbox, she has a month to go and seems much more at ease with herself. Having 'conformed' to the pressure of being a certain size, shrinking down to it and producing an exercise DVD in the process, she has intimated that we won't be seeing a post-baby one.
I'm out of that whole diet madness now, thank God. So when the baby comes I just won't worry about it. If I was dead skinny ­naturally, great, but I might just as well be a size 16 mum who sits around happy and eats cake. Why not?
She went on to say,
I hope people realise that I really do have better priorities than caring what they say about what I'm eating or wearing - I just want to concentrate on being a brilliant mum
Here! Here! And I reckon she's going to be a fabulous mother too.
I'm looking forward to being able to bring you the news of the arrival of baby Cassidy next month and have my fingers well and truly crossed that everything goes well for both mum and baby.
Good luck Natalie!