Celebaby: Theo Walcott Is A Daddy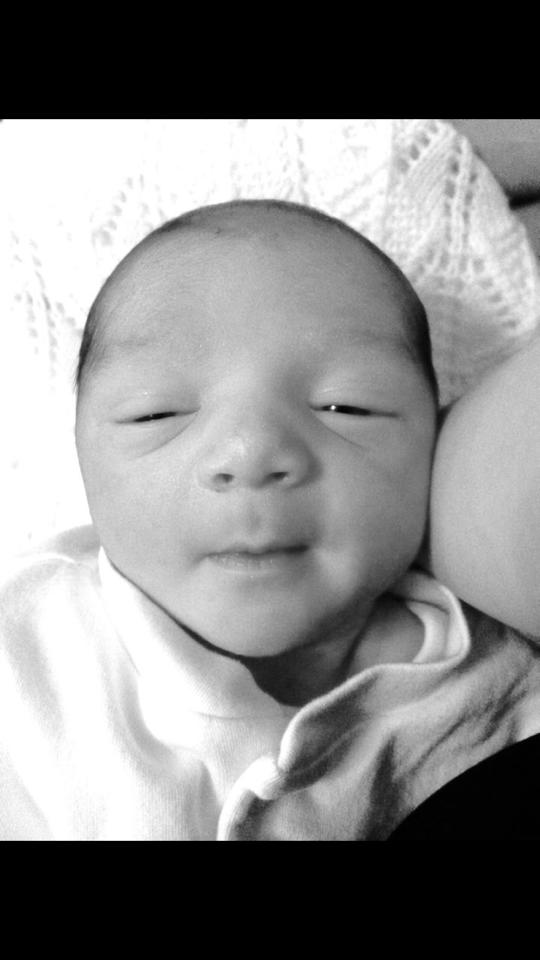 I'm not going to pretend that I know who Theo Walcott is, but in the interests of bringing you all the best baby news from Celebrityville, let me share with you the fact that he is a father. Hurrah!
Apparently he's a footballer. ANYWAY. Of much greater interest than that, is the fact that he has a VERY cute baby boy.
And Theo took to his Facebook page to share a snap of his son with the world. Along with the pic, he wrote:
'Welcome Finley James Walcott to the world! X'
The Daily Mail reports:
"On Thursday Theo wrote on Facebook: 'So over the moon to announce the birth of our baby boy Finley born this morning.... It's amazing to be mummy & daddy! Love him so much x'"

"The England football player married Mel, his childhood sweetheart, in June last year at Castello di Vincigliata, near Florence in Italy."

"Walcott had the castle location tattooed on his arm as a romantic reminder of their special day and they announced that they were to become parents in December."
Personally I'm not entirely convinced that the words 'tattoo' and 'romantic gesture' belong in the same sentence, but maybe I'm old fashioned.
So what's the betting that the proud new Dad will make like David Beckham and get his baby boy's name inked somewhere on his skin?
Hmm. Would you fancy a tattoo of your children's names? I guess the benefit would be that you wouldn't have to worry about forgetting what you called them...