Celebaby: Scarlett Johansson Is Pregnant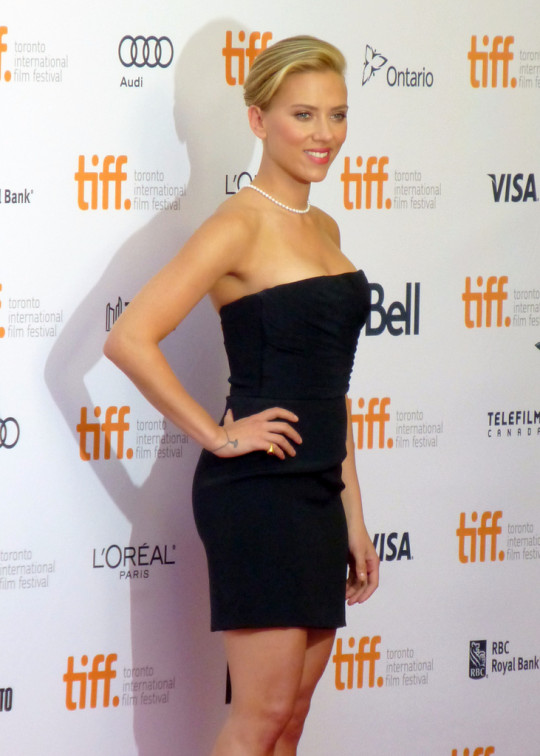 According to various newspaper reports, actress Scarlett Johansson is expecting her first child.
The pregnant starlet was papped on the red carpet recently, sporting what the Daily Mail suggests is a noticeable belly, but frankly I look more pregnant than she does right now.
Ms Johansson has yet to confirm or deny the baby rumours, but People magazine has reported that she is expecting with fiancé Romain Dauriac.
The magazine reports:
"Just six months after getting engaged, Scarlett Johansson has more happy news to share — she's pregnant!"

"The Her star, 29, is expecting her first child with fiancé Romain Dauriac, PEOPLE confirms."

"'I'm very happy,' Johansson, 29, told PEOPLE in January of Dauriac, 31, a French journalist who manages a creative agency. 'He's my buddy.'"

"'Being engaged is an exciting time to enjoy and to really savour,' she added."
Celebrity gossip site E! was the first to break the news, writing that several sources have confirmed Scarlett's baby news.
The site reports:
"'I would like to have my own family, that would be nice,'  she told the Daily Mail in December 2013. 'They say it's never the right time and I am sure that's true, but I think you have to plan it like anything else.'"

"'At some point it is something I look forward to,' she continued. 'I am fortunate in that I have had a long career—20 years—that has been very diverse. So, you know, picking a time to plan a family feels like something that I could do and not feel as though I was missing out.'"

"Which is a far cry from what she told Elle U.K. in December 2012, admitting to the publication that she "never" thought about marriage."

"'It's really not important to me,' she said. 'The only time I ever think about it is when people ask me, 'Would I get married again?''"

"'I'm not having kids anytime soon,' she added. 'I'm in a nice relationship, I'm working a lot and, like I said, it's not important to me.'"
Congrats to the mum-and-dad-to-be!
Image credit: Flickr.com/Don Jon 09