Celebaby: Sarah Michelle Gellar's Son Arrives Safely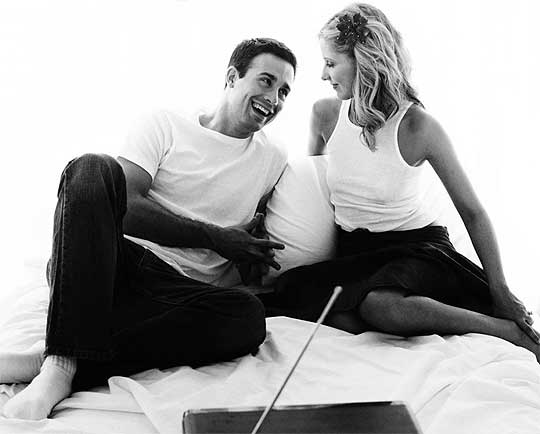 HURRAH! Another Celebaby baby has arrived safely into the world - Sarah Michelle Gellar gave birth to her second child with Freddie Prinze Jr sometime last week; I don't have an exact birthday for you.
A statement released to the press, simply said, "Sarah Michelle and Freddie Prinze Jr are thrilled to announce that they welcomed a baby son into the world this past week.  Mother and baby are doing great, and Charlotte is very excited to be a big sister."
Charlotte Grace is the name of their three-year-old daughter - as yet, there's no news of a name for the new addition to their family.
I don't know how you feel about Sarah and Freddie, but I can't say I'm fussed either way: I'm not a fan of them or their work but then I can't say I'm not either.  What I do know is they seem to be one of the most grounded and stable young couples in Hollywood, they've been married for 10 years already and I don't recall ever reading any sort of media scandal surrounding them at all, do you?
What a refreshing change that makes when you compare them to some of our home-grown celebrities (and I use that term very loosely) who are incessantly divulging the gory details about their stormy and sordid relationships.
Congratulations to mother, father and the rest of the Gellar/Prinze family; I'm looking forward to seeing the first pictures!