Celebaby: Lorenzo Dominic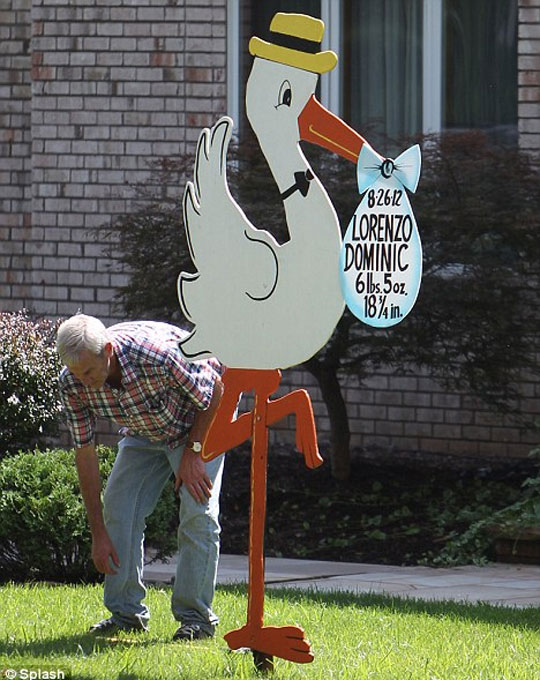 Snooki and fiance, Jionni LaValle, decided on Lorenzo for the name of their baby boy who arrived a few days ago - it was one of the names they had 'on the table' back in May.
So, AT LAST, we have a new arrival to talk about and although baby Lorenzo's parents aren't exactly what I'd call 'quality celebrities' (oooh, here comes my celebrity snob RACING to the surface), they're 'famous' all the same and that makes him a celebaby.
He weighed 6lbs 5ozs and Snooki fans can watch most of baby Lorenzo's arrival into the world as a reality show film crew were on hand to capture the events for her latest TV programme (heaven help us all!).
There aren't any pictures of him as yet, I imagine there's some sort of exclusive 'first look at baby Lorenzo' TV show clause or magazine deal in place with plenty of $$$ attached to it - so if you're a Snooki fan then you're just going to have to wait.
In other Celebaby news...
Jenny Frost (she was one of the original Atomic Kittens, if you can remember that far back into the annals of girl band pop) has announced she is expecting twins later this year, with her new husband - she already has a four-year-old daughter from a previous relationship.
AND, I'm not sure how this snippet of baby news eluded me but, Mary Portas of Mary Queen of Shops fame is set to become a mum again.  She already has two teenage children with her ex-husband and now her new partner, Melanie Rickey, is about to have their first baby together.
I can't help but wonder whether there's a bit of a quiet double-standard in force when it comes to same gender IVF parents.  I don't recall hearing any fuss or outrage about this pregnancy and the fact this baby is going to have two mums - in fact, I don't recall hearing anything about it at all until now and that's only because Melanie has broken her ankle *breaking news* (HA!!! 'Breaking' news!! Sorry...).
You remember the fuss and furor that (stills) surrounds Elton, David and baby Zachary's family dynamic?  Well where's the same for Mary and Melanie?  If it's out there then it's certainly not as prevalent or vehement or simply not being reported ad nauseum  - why?  Is it different?  Is it 'more acceptable' in our societal eyes for a child to have two mums instead of two dads?
My questions are rhetorical really, I'm not looking for anyone to provide the answers, they're merely random musings for the moment and will be discarded the moment I move on to my next job of the day.