Celebaby: Kim Kardashian Shares Mum And Baby Selfie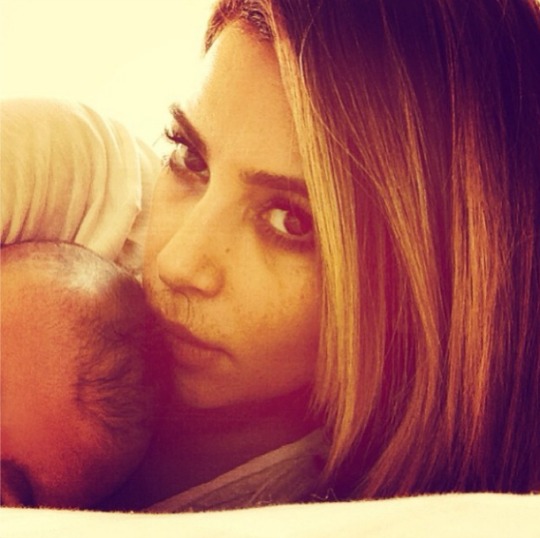 Kim Kardashian has taken to her Instagram page to share a cute mother and baby selfie with her followers.
Proud new mum Kim has been notoriously coy about sharing pictures of her baby with the world - she didn't do the typical glossy mag photoshoot announcing the tot's arrival following the birth of baby North West, and she famously tried to catch out people from her circle who may have tried to sell pics of the baby to the press.
But she seems to be getting more comfortable with sharing baby snaps - albeit ones like this which keep most of North's cute little face well out of shot. Or perhaps Kim just hasn't got the hang of keeping herself out of the camera's gaze?!
E! Online reports:
"It's easy to see why Nori has so many fans in the family (you know all her aunties are obsessed—plus the rest of the extended Kardashian-Jenner gang), but it's not justbecause she's such a precious little lady. "Her personality is so cute," said Kim, explaining, "She is really calm and really quiet.""

"And despite a rough pregnancy, it was "all worth it in the end" for Kim. "I wouldn't take any of it back," she said, "because I have the most adorable, sweetest baby in the world.""
Kim captioned the pic by writing "Good morning" - and if she looks like that when she wakes up first thin in the morning then no wonder she reckons it's a good one!