Celebaby: Katy Hill Slams OK! Mag's 'Kate's Post-Baby Weight Loss' Cover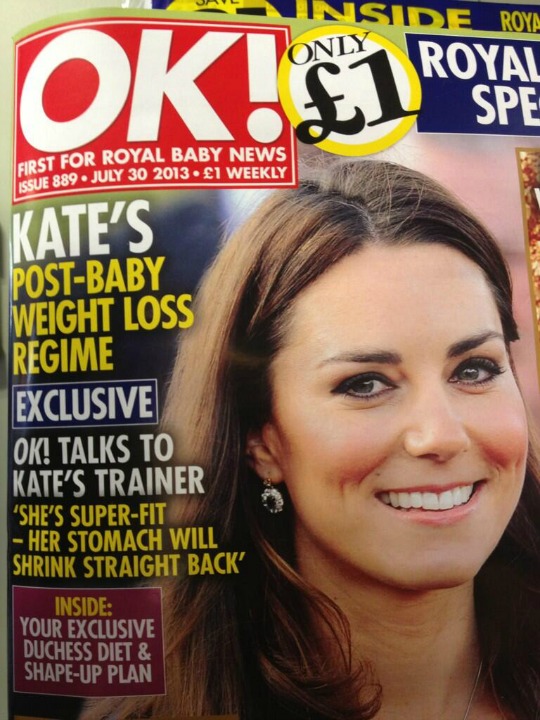 Former Blue Peter presenter Katy Hill kicked off an inadvertent campaign to get mothers to boycott OK! this week, after the magazine ran a cover story about the Duchess of Cambridge's post-baby body, less than 24 hours after she gave birth to Prince George. In defence of mums everywhere, Katy took to her Twitter page to share a snap of her own post-baby body, along with the caption:
"New Mums. If the OK Magazine 'Kate' cover has made you feel bad, here's me 2 months post baby. YOU MADE A HUMAN! x"
Well said, that woman!
The magazine's parent company, Northern & Shell, have since issued this statement:
"Kate is one of the great beauties of our age and OK! readers love her. Like the rest of the world, we were very moved by her radiance as she and William introduced the Prince of Cambridge to the world. We would not dream of being critical of her appearance. If that was misunderstood on our cover it was not intended." 
Hmm. We're glad to hear a celeb mum reminding us all what real women look like. But I'm still not showing off my mummy tummy!