Celebaby: Katie Price Says She Wanted To Name Her Baby Prince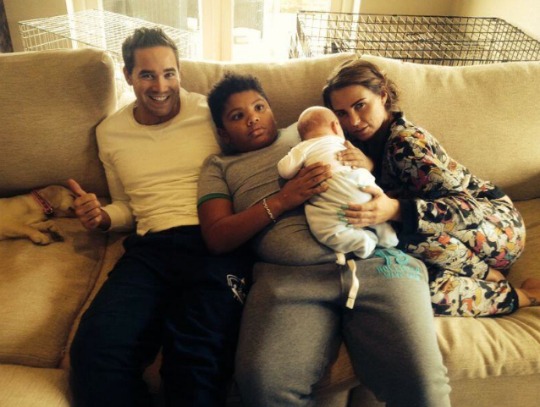 Katie Price wanted to name her youngest child Prince, she admitted on ITV's Loose Women today.
The Daily Mail reports:
Talking about naming Jett on the show Katie said: 'I wanted to call (Jett) Prince but he (Kieran) said, "You're not calling him that!"'

She added: 'Kieran is so hands on. He helps with the night feeds. He's so laidback and it's worked really well.

'Harvey's the hard work one and any baby is a breeze compared to him. (Jett) is massive, he's like a big pudding and he loves his milk.'
Baby Jett weighed just 5lbs 2oz when he was born after arriving eight weeks early while Katie and Kieran were on holiday.
Katie, who is the mother of four, says she still wants more children.
But we reckon it's a pretty good job that Kieran vetoed Katy's first choice of baby name. Prince Price, anyone?! That boy was spared.