Celebaby: Kate Silverton Expecting Baby Number Two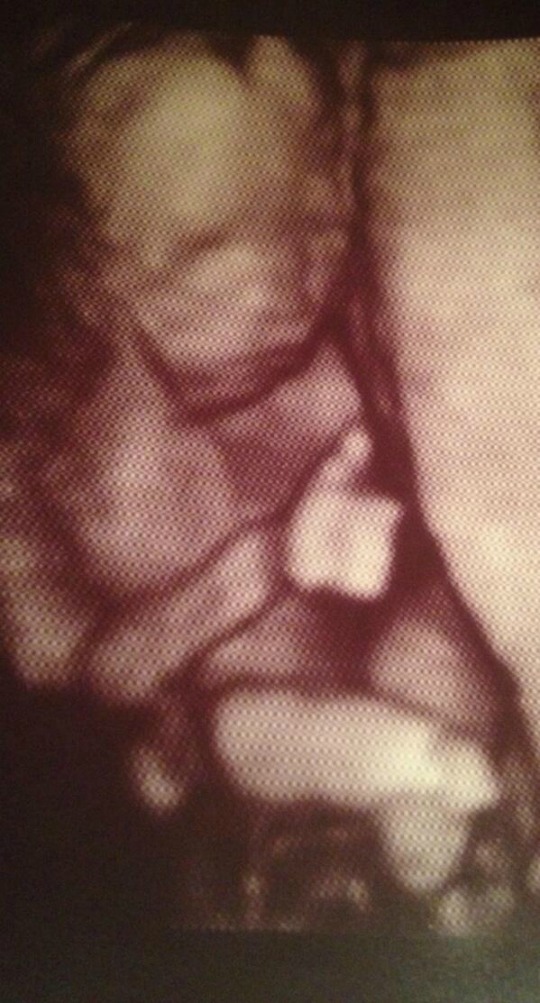 BBC newsreader Kate Silverton is expecting her second baby.
The mum of one took to Twitter to share her happy news.
Kate wrote:
"Very happy morning all - a little bit of 'news' - Mike & I very happy to share that Clemency is set to become a big sister this summer."

"@PangolinLtd and I beyond thrilled - and once again totally surprised and blessed by Mother Nature"
She followed that up by later tweeting a picture of her scan, adding:
"Wouldn't usually tweet a scan photo but this was too sweet - baby gave us the 'ok' him/herself…"
And later still Kate added that she doesn't know whether the baby is a boy or a girl, but has a hunch:
"We don't know the sex but I said to the doc 'My instinct is it's a boy' & baby put its thumb up ! We shall see ...! Xx"
The Daily Mail reports:
"When Clemency was born in November 2011, Miss Silverton - who lost an ovary during an operation to remove a cyst when she was 29 - had already been through four rounds of IVF treatment and had resigned herself to the fact she was unlikely to become a mother."

"But within months of stopping the treatment she conceived naturally and later described the pregnancy as a 'miracle'."
Congrats, Kate!