Celebaby: Jennifer Ellison And Carly Zucker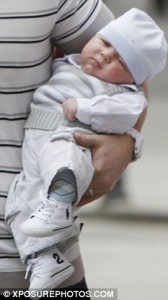 Jennifer Ellison and boxer husband Robbie Tickle have been proudly showing off their latest addition to the family.
The happy parents took their new baby son, Bobby, who is 8 weeks old, to Liverpool's Cotton Exchange to register his birth.
According to newspapers, the little dude slept throughout the entire appointment and was clad head to toe in snazzy designer baby gear.
Jennifer plans to return to work in September and has landed a part in the Liverpool tour of the hit West End show Calendar Girls.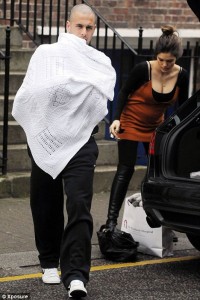 Meanwhile, new parents Carly Zucker and Joe Cole have been keeping their little lady under wraps since leaving hospital over a week ago.
They went to great lengths to keep their daughter hidden from the cameras as they loaded up their car and got ready to head home.
And of course that can mean only one thing: there must be a Hello! or Ok! deal in the pipeline.
I'd wager that it won't be long before little Miss Zucker-Cole makes her debut appearance in the pages of a glossy mag. I wonder if we'll find out what she's called then, too?