Celebaby: Fergie And Her Lovely Baby Bump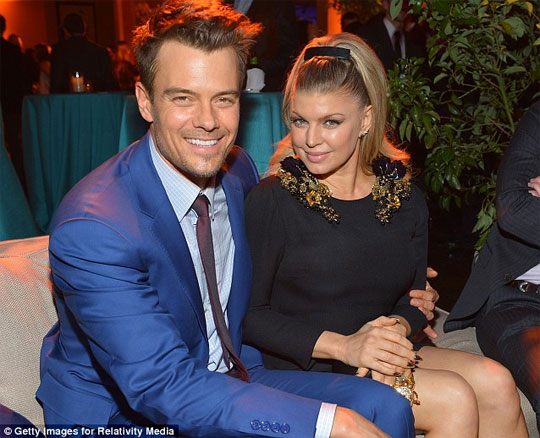 Fergie has announced that she's expecting a baby.  Nooooo, not THAT Fergie - if you were thinking of Sarah Ferguson! - the other Fergie, of Black Eyed Peas fame!
Stacy Ferguson, to use her real name, posted pictures of herself and her husband as young children, along with: Josh & Me & BABY makes three!!!
Apparently she's never made any secret of wanting to be a mum, but has been happy to let nature and time take its course - getting married first, to Josh, three years ago and then seeing how things go.
Back in September last years, she spoke about how every time she'd put on a few pounds the rumour mill would go into a flat spin about whether or not she was preggars:
People ask if I'm pregnant every time I fluctuate a few pounds. Like right now, I'm a couple pounds up.  Sometimes I go a couple pounds down and I wear the clothes that are more fitted, but people kind of look at me because they're expecting [that] it's that time.  We do hope for children and that will be coming up, but it's not yet.
It has to be a relief to actually be so, so they can shut up and move on to someone else for a while.  CONGRATULATIONS to them both!