Celebaby: Devestation For Usher And Family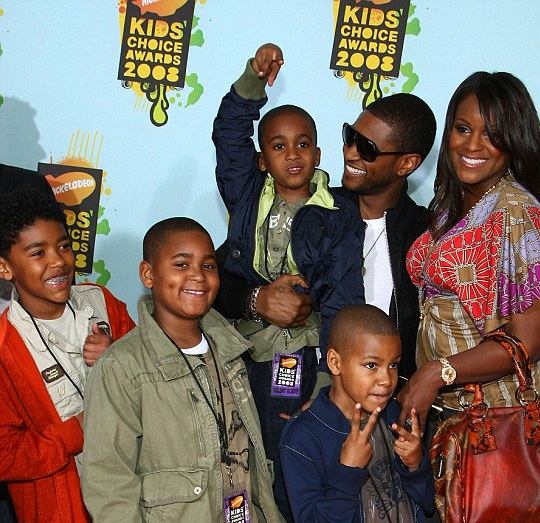 It's ever so easy to fall into the trap of believing that due to their charmed celebrity lifestyles, that they're immune to the dangers, risks and catastrophic events that touch the lives of some of us non-celebs.
Over the weekend, news broke that Usher's 11-year-old stepson Kyle had been critically injured in a jet skiing accident; he'd been riding in a large inflatable ring being towed behind a speed boat with a 15-year-old girl when a jet ski collided with them - Kyle was reported as being unresponsive when he was pulled from the water and his companion suffered a broken arm and cuts to her head.
Usher immediately chartered a plane for his ex-wife, Kyle's mother, so she could be with her son as fast as possible.
It's been revealed today that Kyle has been pronounced as officially brain dead and that's when I realised I'd fallen into the 'bad things don't happen to celebrities' trap, again.
Surely that little lad was going to pull through; that everything was going to work out okay in the end - his step-dad's Usher and everything always works out 'happily ever after' in Tinsel Town (even with all the backstabbing, drama and divorce that goes on in the glare of the spotlight), doesn't it?!
Usher, Kyle's mum and the entire family are, obviously, beyond devestated by the news; my heart goes out to all involved - including the man who hit the kids collided with the kids, he's rumoured to be a family friend - I can't even begin to imagine how it's possible to recover from heartbreak and tragedy like this.
It really makes you appreciate the fact that most of us are leading charmed lives all of the time.