Celebaby: Danielle O'Hara Shares Cute Kissing Baby Pic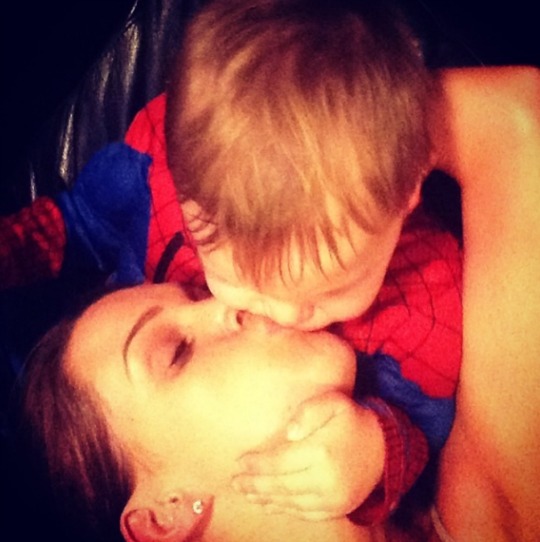 Danielle O'Hara took to Twitter and Instagram to share this cute snap of her with her little boy.
Along with the picture, she wrote:
"Archie's big kisses loves his mummy"
The mum of three also posted a snap of her posing in her underwear along with the caption:
"Six-pack for Vegas coming on nicely! Don't forget to watch splash tomorrow night ITV 6.50pm and vote please"
The Daily Mail reports:
"Danielle, who only gave birth to her third son in August, has well-defined abs and slim arms after working hard to regain her shape."

"Last summer she opened up about her insecurities, saying: ''I'm not confident being naked in front of my husband. Jamie's my best friend and always tells me he loves me no matter what. But I go to bed in big fluffy pyjamas.' However, these thoughts now appear to be far from her mind." 
Danielle is married to footballer Jamie O'Hara, and the couple have three sons; Archie (3), Harry (2) and baby George, who was born in August last year.