Celebaby: Coleen Rooney Tweets Cute Snap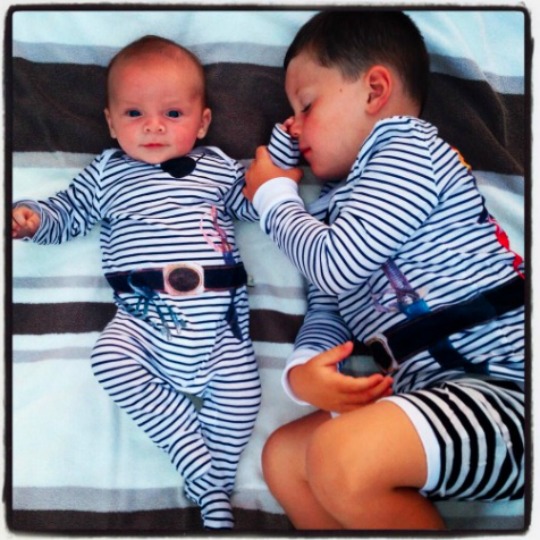 Proud Mama Coleen Rooney recently tweeted this super-cute snap of her boys, three-year-old Kai and baby Klay, all togged up in their pirate pyjamas.
According to the Daily Express, Coleen's in no hurry to dash to the gym leaving these cuties at home. She said:
"I'm not planning on rushing into losing weight. I do at some point want to go back to the gym, but what's the point in going mad to lose weight? I'd do it sensibly, have a sensible diet and go to the gym. At the end of day, I want to spend time with my baby and enjoy that, so there's no reason to get back in shape fast."
Now that's what we like to hear. Isn't it refreshing to hear a celeb mum with the right priorities?