Celebaby: Celeb' Baby Stuff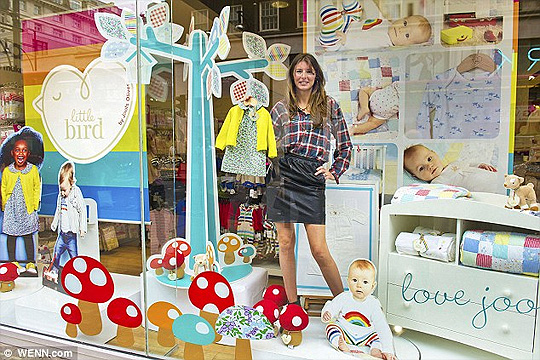 'Stuff' and 'bits and pieces' make up today's Celebaby - there's nothing big and interesting going on, it's all a bit...boring.
Miranda Kerr, wife of Orlando Bloom and mum to the scrummy Flynn Bloom, is still living mainly in underwear and bikinis and looking fabulous.
Elton John is talking more and more about his fears for Zachary and being bullied because he doesn't have a mum - I can't help but think it's a bit late for that, the time to have really been worried about that was before he was conceived.
But, you know, plenty of little kiddies live with just their dad and I'm sure that Zachary isn't going to be going to the local local authority school 'down the road' - maybe he needs to find a nice celebaby school where all the other kids who attend have parents with equally 'not normal' lives.
There's still no news about Robbie Williams' new arrival and Adele must be heading towards full term now - I'm sure her baby is due early September which is just over a week and a bit away.
In other 'news' (and I use the term loosely) Jools Oliver has launched her own range of kiddie clothes and nursery accessories through Mothercare - it's called Little Bird and is described as being 'eclectic and affordable'.
Jools says, "It all began with a nightie embroidered with a little fawn, worn first by my sisters, then by me and more recently by all of my four children.
It has been washed too many times to count, but still looks just as good as it did on its first outing. It's no surprise that it came from Mothercare - the store has always been a much-loved family favourite."
I have to say I agree with things from Mothercare lasting a long time - a couple of years ago I gave Tamsin a dress that my, now, 17-year-old teenage daughter used to wear when she was five.
It was/IS a pretty pale yellow colour with tiny pink tulips printed on chiffon that sits over plain pale lemon material underneath.  It ties up at the back and was/IS just pretty enough to make your heart ache.
Elise lived and died in that dress for two summers; neither of us could bear to part with it so it lived in a suitcase until it was 'lent' to Tamsin's daughter.  Elise only let it go under the proviso that when it didn't fit any more it came back to us so it could go back in the suitcase.
Happy memories thanks to good old Mothercare, it'll be a sad day should they ever vanish from the high street!