Celebaby: Bumps And Bed Rest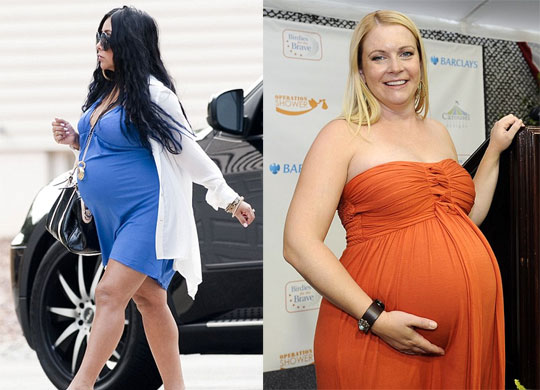 In Thursday's Celebaby we spoke about whether or not Reese Witherspoon would become the next to cross the preggars celeb' finish line - there are a few bumps just waiting to go off pop now but Reese's due date isn't for at least another couple of weeks.
She was rushed into hospital on Tuesday and then again on Wednesday with 'complications' and that was all we knew.  Well, she hasn't had the baby yet - she was released from hospital on Thursday evening and is at home on strict bed rest orders.
She may yet win the 'race' to have the next celebrity baby, but Snooki, Melissa Joan Hart and Robbie Williams' wife are ahead of her in the due date stakes!
Taking Reese Witherspoon out of the imminent baby arrival equation, my money's on...Snooki, I think.
She's spoken out recently about how nervous she's feeling about becoming a mum, saying, "I'm nervous that I'm not going to be a good mom. I just really hope I know what I'm doing!"
Sorry Snooki, no one feels like they know what they're doing with their first baby!  In fact, every first milestone and year reached with that first baby is uncharted territory and you always feel you're making it up as you go along - especially during the teenage years.
At least we can remember what it was like to be a teenager so have a bit more of a 'clue' (sometimes...maybe, if we're lucky!) about what's going on with them and how to deal with that thorny period of parenthood, than we do with newborns and tiny ones.
That said, at least babies and little kiddies are cute - teenagers are just ALIENS in human form who think their parents were born grown up!
So, who's your money on to be the next arrival:  mini-me Witherspoon, mini-me Snooki or mini-me Melissa Joan Hart?  They all have September due dates, as for that matter does Drew Barrymore - at least we think she does, she's still not uttered an official word about her pregnancy at all.