Celebaby: Alicia Keys' Baby Bump Bikini & Like Father Like Sons
In today's Celebaby we have another pregnant bikini-clad celebrity looking fabulous (it's just not fair!) and the Smiths are keeping it in the family.
Baby Bump Bikini Day
*Sigh* You know how some women just look fantastic when they're preggars?  I was never one of them. I just looked shocking for the first three months because I felt sea sick, the middle three I was tired and the last three I just expanded beyond all reasonable limits!
Me, preggars, in a bikini was just something that would have been wrong to inflict on the world.  A pregnant Alicia Keys in a bikini however...FABULOUS!
She was spending time with her new husband, Swiss Beatz (I wonder if she calls him Swiss or Beatz...?  Or maybe just 'darling'), on a yacht somewhere along the French coast.
Like Father, Like Sons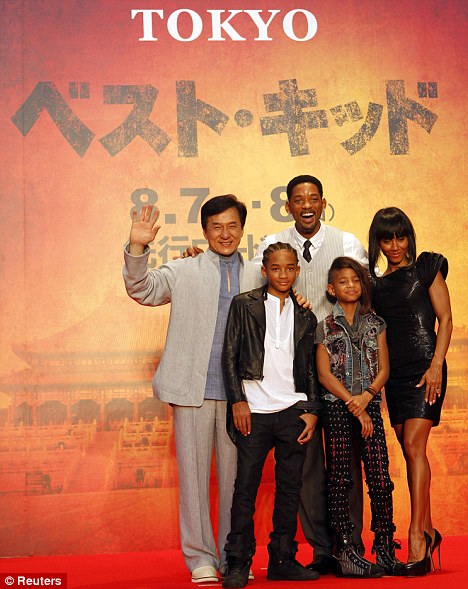 If your dad is super cool Will Smith and your mum is super stunning Jada Pinkett Smith, then you were never going to be geeky and awkward in front of the cameras and you were never going to be anything but an amazing actor son and a beautiful model daughter.
The Smith family were out in force recently promoting the new Karate Kid movie in which Jaden Smith (12) stars in the leading role - well I guess it helps if your dad is the executive producer of the movie!
This isn't the first time father and son have worked together - they played a father and son role in the FANTASTIC movie 'The Pursuit of Happyness' (if you haven't seen it, rent it and watch it this weekend!).