Celebaby: Anne-Marie Duff Expecting First Child And Lisa B Expecting Again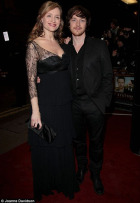 Scottish actor and Hollywood A-lister James McAvoy and his wife Anne-Marie Duff are expecting their first baby.
The couple's spokesman said: 'We are happy to confirm that James McAvoy and Anne-Marie Duff are expecting their first child. We have no further comment or information at this time.'
Maybe the maternal instinct rubbed off on Anne-Marie. The mum-to-be was nominated for a BAFTA last week for her role as John Lennon's mother in the movie Nowhere Boy, and she admitted in a recent interview that she'd love to have a baby.
She's reported to have gestured towards the sky, saying 'As soon as the big fella makes it happen, it would be brilliant. I'm not putting it off but unfortunately bodies don't work that way.' Looks like the big fella was on her side, on this one!
Meanwhile model-turne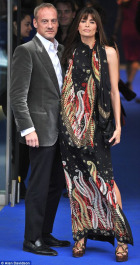 d actress Lisa B doesn't seem to have fate on her side. Pregnant Lisa is reported to have set her heart on having a girl, and had gone so far as to plan an elaborate programme to ensure she conceived a girl. The plan was said to include a low-sodium, high-fat diet as well as consulting a Chinese astrologer.
But it seems that 'big fella' had other plans as Lisa and husband, multi-millionaire property developer Anton Bilton, discovered they were pregnant again before she had time to put the plan into action! The couple have confirmed that they are expecting ... another boy.