Celebaby: Peaches Geldof Juggles Motherhood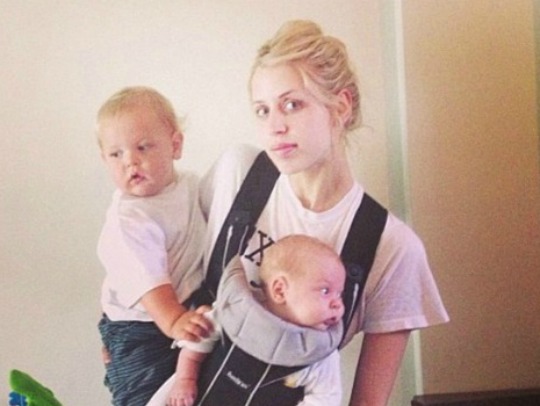 Mum of two Peaches Geldof is a bit of a prolific Tweeter, and she hasn't let having two babies put her off her stride. The 24-year-old was recently papped partying at Glastonbury with her sister, Pixie, but Peaches was soon back to juggling her boys, Phaedra and Astala. She posted this cute pic to her Twitter and Instgram feeds. We think it's pretty cool to see a celeb dressing down to lounge around with her brood - particularly one who has no trouble turning up the glamour when the occasion calls for it. Keeping it real, Peaches. We like it.
Peaches gave birth to Phaedra on April 24th, which would have been the 54th birthday of her mother, Paula Yates, who died in 2000 aged 41. Speaking to Hello! Magazine shortly after Phaedra's arrival, Peaches said the date for her second child's planned c-section was chosen "randomly" by a consultant.
She said:
"I was pretty amazed when I read it though, and had to smile. I couldn't help feeling Mum must have had a hand in it."