Celebaby: Something A Little Different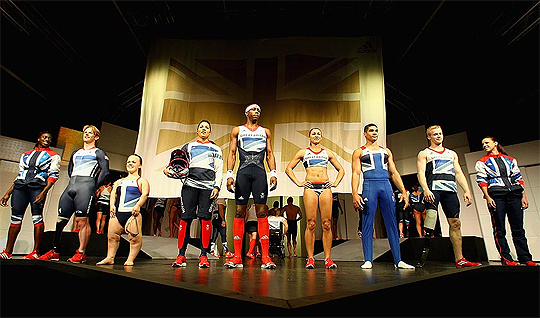 I'm bored of all the usual celebrities and their babies!  So I've decided to showcase some different 'celeb'' babies...
Have you been watching any of the Olympics?  I've been GLUED to the TV ever since the opening ceremony on Friday!
My events of interest are many and I'm very thankful for being able to base myself at home so I can sit in front of the TV and work on my laptop for the duration - if there was an Olympic gold for Event and Channel Surfing then I'd be in the running for it.
Swimming with Becky Adlington, diving with Tom Daley, cycle road racing with Lizzie Armitstead, weightlifting with Zoe Smith and men's gymnastics with the five lads making up the Team GB team (three of them are local lads from my little part of the country) have all had me YELLING at the TV until I'm hoarse.
Imagine what it must be like to be a parent of all those athletes! They're all so young and have all put in years and years of effort and dedication to their sport - if you have a child who does sport after school you'll know just how much commitment is required from the parents too.
My daughter does karate twice a week, then there are gradings every 12 weeks or so and karate championships to factor into her karate schedule too.
My youngest son swims and plays football and cricket after school - he's off to London to watch Olympic fencing today and is very excited; I have a feeling he may become a member of the local fencing team too as of September!
I'm in awe of all our young athletes and their new-found, for some, international celebrity status - they are all such wonderful role models for our own youngsters and far more worthy of column inches and 'adoration' than many of the usual vacuous and questionable celeb' kids receive.
And if you can't bear the fact that there's not a 'famous' celeb' mentioned today, breathe easy - the Queen's granddaughter, Zara Philips, is competing again today for Team GB's equestrian team.
They're currently in the silver medal position for the three-day eventing - Sunday was dressage, yesterday was cross country (MY goodness were there some nasty falls yesterday!) and today is the final day for them with show jumping.
We could just be in the running for our first gold medal today!
C'MON TEAM GB!!! (the show jumping is on BBC1 NOW).