Breaking Celebaby News: Dannii Minogue Is Pregnant!
At last! A proper bona fide celebrity has given me something to write about here on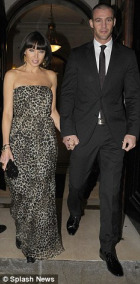 the Celebaby page of Play Pennies.
Dannii Minogue has confirmed today that she is expecting her first child with her rugby player boyfriend.
Following lots of internet speculation, the Aussie X Factor judge is reported to have made her announcement soon after receiving the results of her 12-week scan.
According to the Daily Mail, fount of all knowledge when it comes to celebs, the 38-year-old X Factor judge and former rugby league player Kris Smith, 31, are  'very excited' about the baby, due in July.
And in true 21st century style, they broke the news via Twitter:

All together now, aaahhhhhhhh.