Celebaby: Welcome To The World Samuel Garner Affleck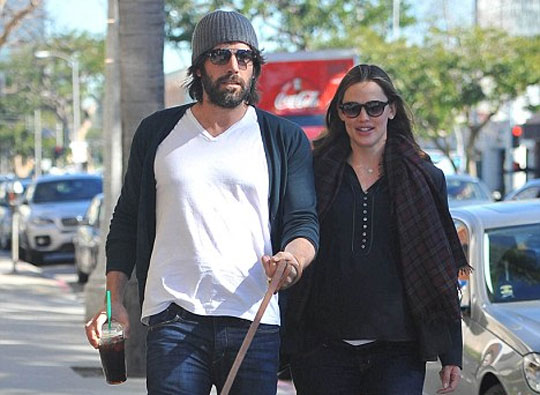 Samuel Garner Affleck
HURRAH!!!  Another celebrity baby arrives safe and sound into the world; Samuel Garner Affleck , first son and third child to Ben Affleck and Jennifer Garner, made his grand entry into our crazy world on Monday.
Samuel, it seems, had a narrow escape when it came to his name.  Jennifer revealed earlier in her pregnancy that his sisters - Violet, six, and Seraphina, three - were choosing names for him and potentials on their list included Donald Duck and Minnie Mouse.  Peter Pan and Smee were also possibilities - I wonder whether Samuel was their choice too and where they got it from if it was.
Either way, I'm sure he'll be much happier being called 'Sam' rather than Captain Hook!
Natalie Wants A Sibling For Eliza
Following on from the news that Natalie Cassidy is back together with her ex-fiancee comes the revelation that she intends to be pregnant with their second child by the end of the year (please don't let her call a boy 'Henry' or 'Higgins'!!)
Her family, as you can imagine, are less than impressed with 1) her taking him back 2) considering getting married as previously planned and 3) intending to have another child with him.
To a degree I can understand it - she wants Eliza to have a sibling with the same father and for the age gap not to be too big; people DO change and turn their lives around, why not Adam Cottrell?
There's nothing to say he won't and that it won't all turn out happily ever after.  I must confess though, playing it all out in public (again) might not be the cleverest move not because of the potential for proverbial egg on faces, but because of the additional pressure it puts on the whole situation.
But hey, maybe it'll just as easily work the other way too - knowing there's every chance of even the most minor slip-up being caught on paparazzi camera may well just keep Adam on the straight and sober narrow!