Celebaby: Nine Weeks Left For Rachel Stevens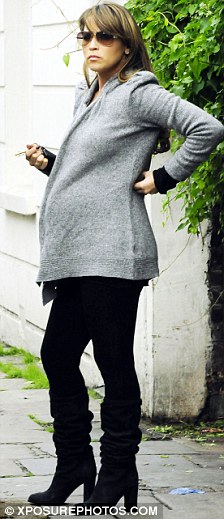 PAH! I KNEW IT!
Rachel Stevens isn't normal like the rest of us! With just nine weeks to go before her due date, she's looking lovely as ever - I don't think I like her anymore *grin*
AND you just know the baby's going to be one of those picture perfect angel looking creations, rather than a squashed creature that looks like a pink Yoda!
Rachel was spotted, out with her mum, looking effortlessly glamourous and sophisticated; she's also enjoying her maternal journey so far, saying, "My body's going through lots of changes and I love having a bump."
(I'm mildly amused that in this photo, her car keys could, if you use your imagination enough, look like a cigarette - can you IMAGINE the outcry! Not funny? Maybe it's just me then...)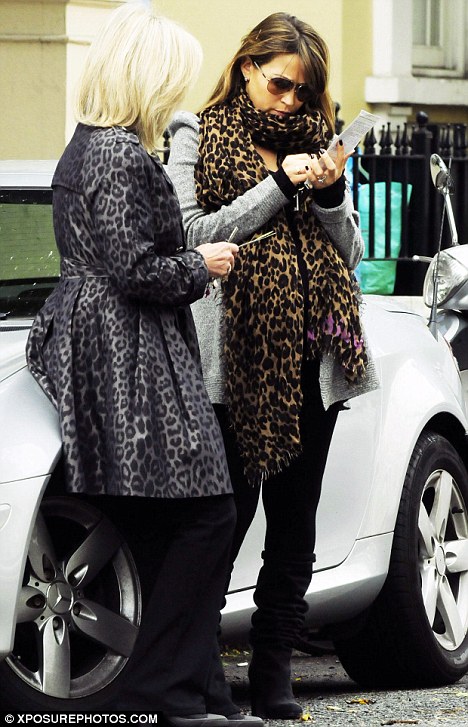 The sex of the baby is known only to the sonographer, both Rachel and hubby have decided to wait to find out whether they have a boy or girl until the day of their grand arrival - when angels will probably sing and any clouds in the sky will clear.
"Neither of us mind what we have but most people think that I'm having a girl, but I really don't know," at least she didn't go on to add the usual 'as long as it's healthy' line, that irritates me!
Apparently she has lots of exciting projects planned for the Spring - a baby clothing range perhaps? And most definitely the obligatory happy families photo shoot for Hello! or one of those other magazines I never buy (but have to flick through in Tescos when I'm there!).
Whatever it is, you can pretty much guarantee that it'll turn to gold as soon as she touches it!