Celebaby: A Sparkler For Stacy Solomon And Pressure For Ang' To Have One Too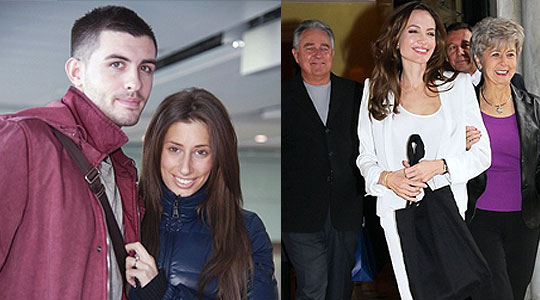 Stacey Solomon
My daughter can't stand Stacey Solomon, but I think she's lovely; yes my not-so-inner snob could wince at her amazing Essexness but she's a fighter and overcome a lot in her 22 years on the planet - THAT'S why I like her.
Always smiling, well most of the time anyway, Stacey's just returned home from New York with her NOW fiancee who popped the question whilst they were away.  I wonder if he'll make an honest woman of her before their new baby arrives next year, or whether they'll wait until after?
Either way, I hope the fairytale doesn't stop for Stacey, gawd luv 'er!
Angelina Pitt...?
A sparkly engagement ring on her ring finger or the name Angelina Pitt aren't two things we're going to see any time soon; Angelina has been speaking about marriage during interviews to promote her new film and said that her and Brad don't have any plans to get married.
During a TV interview she admitted that the most pressure is coming from the kids...
"The kids asked me the other day and I asked them if it was just because they wanted to have a big cake. They see movies that have the people getting married in the movies or somebody's, you know, the happily ever after. Shrek and Fiona are married. 
We've explained to them that our commitment when we decided to start a family was the greatest commitment you could possibly have. Once you have six children,you're committed."
I should say!  Six kids, my brain won't go anywhere near trying to imagine that; three's enough!