Celebaby: Rachel Stevens - Early Motherhood Was Overwhelming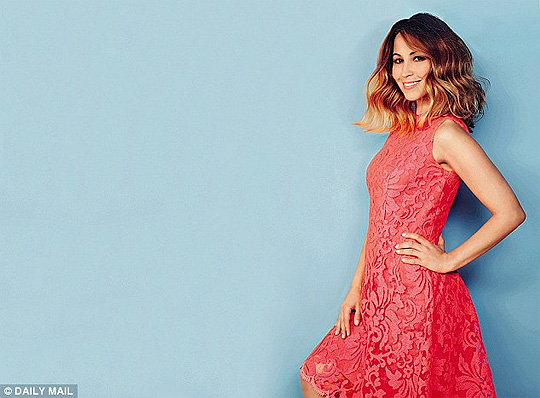 I can't say I've ever really had much of an opinion about Rachel Stevens, other than she was the most pretty one in S Club 7.  She's popped back into the public arena, briefly, on Strictly Come Dancing Series Something-Or-Other-I-Can't-Remember-Which-There've-Been-So-Many, and then she disappeared off again and became a mum.
Apparently she's only really reminded of her S Club days when she goes to kiddies parties, where various party mix CDs are played that feature the odd S Club 7 'choon'.
"Whenever it comes on everyone looks at me to see how I'll react,' she says. "I think it's brilliant that people are still playing our music. But all that stuff feels like a lifetime ago. So much has changed."
Rachel's daughter, Amelie, is two now (where did THAT time go?!) and Rachel admits that the early months of motherhood were not so much fun for her.
"The first three months of having a newborn baby was a complete shock to the system.  I'm a bit of a control freak but suddenly I had no idea what I was doing. I remember having an absolute meltdown when Amelie had been crying all day. I think all mums go through that. All you hear about motherhood is how amazing it is – and it is amazing – but no one tells you how hard it is. It's so overwhelming."
Rachel says that taking time out to just focus on being a mum has shown her that life isn't about being perfect, it's about being yourself.