Celebaby: Pregnant Portman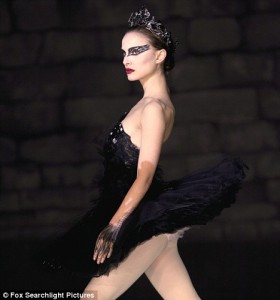 I first came across Natalie Portman when she was the little girl who befriended an assassin in the GREAT film 'Leon' - if you've not seen it, rent it and spare yourself a couple of hours of Crimbo repeats!
Then she seemed to disappear off the radar for a while until she reappeared as Padame/Princess Amidala in the Star Wars Prequels.
She'll be 30 next year and has recently announced that she's preggars and engaged too.
We tend not to hear about her too much as she's not a celeb' who likes to inflict their private lives on everyone, but she did have this to say...
"I have always kept my private life private but I will say that I am indescribably happy and feel very grateful to have this experience."
She's getting married to choreographer Benjamin Millepied, who she met whilst filming 'Black Swan' - a story about a ballet dancer who has various self-destructive habits - in the latter part of 2009 and they are expecting their first baby in Spring 2011.