Celebaby: Pink Or Blue For Natalie Portman?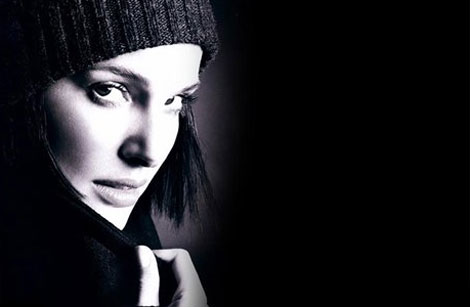 I'm not sure I've seen so much reporting of Natalie Portman in the press before, not even when the Star Wars Prequels were the must-see movies of the moment.
As a rule she guards her privacy quite fiercley so I can imagine she's not best pleased with all the various leaks from those 'close' sources that seem to be making headlines more and more frequently.
The lastest is that she's expecting a little boy in the Spring.
The source said, "They've only told a very small group of family members and friends that they're expecting a son. They are so excited. Benjamin cannot wait to be a father."
I wonder if it occured to this close insider that they only wanted the small group of family members and friends to know, and if they'd wanted the news splashed all over the papers then they would have made the call themselves...?
Natalie is hotly tipped to bag the Oscar for 'Best Actress' next week; she was awarded a Bafta last week and has also earned a Golden Globe and Screen Actors Guild award for her role as a ballet dancer in her latest movie Black Swan.