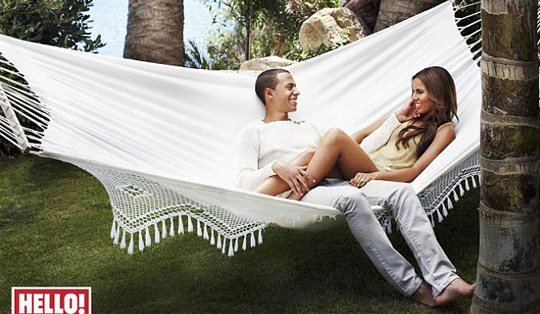 If you're a Saturdays fan then you may be a little confused, right now, as to whether or not Rochelle's expecting a boy or a girl.
Up until recently, all the clues seemed to be pointing towards a little girl - she's been spotted looking at pink baby clothes, and arrived at her baby shower carrying a bunch of pink balloons.
However, the other day, Rochelle's husband, Marvin's JLS bandmate, Ortise, appeared to let it slip that the baby is a BOY! Talking to OMG Yahoo, he said:
I'm so excited to be 'uncle Oritse', I'm still thinking of all the things I want to buy for it. We have the JLS tour planned, he's coming on tour and we're going to spoil him."  Then he said, "Er...I didn't say that, did I?!"
'Fraid so Ort' - but the question is: who's telling the truth?!  I reckon if I was a celeb' I might have some fun with the media and mess with their heads now and again, and see what they reported - I think it would be rather fun to lead them a right merry dance.
Apparently - and again, could this just be a press wind up? - Marvin wants to call the baby London.  Michael Buble thinks it's a cool name, and it is...on paper - I don't think it sounds so great when you say it out loud: London Humes.  It just sounds too close to London fumes to me!
One thing is for sure, we're not going to have to wait long to find out the answers to the boy or girl, and crazy name questions, as the little baby is due to arrive any time now.