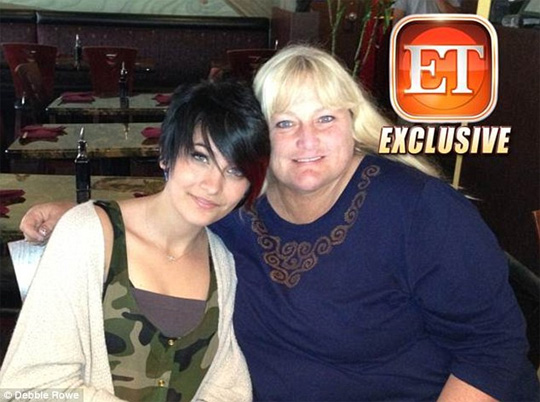 I'm not often absorbed by celebrity stories; I'm even less prone to feeling warm and fuzzy after reading them, but that's exactly what happened when I read that Paris Jackson is forging a lovely and close relationship with her mum, Debbie Rowe.
I must confess to having forgotten that Michael Jackson was married to Debbie for three years, and that Paris and Prince came from that relationship.  She signed over full custody to Michael when they got divorced, and in 2001 signed away all parental rights to her children.
Now, whatever you think about that course of action, that had to be tough. And even if she was financially compensated, no amount of dollars would have made it any easier. Only seeing her children on the news or in the papers, it's taken a long time for Debbie to have her daughter back in her life.
When Michael died, supervised visitation rights were arranged, with the support of Michael's mother, Katherine.  Now, Paris and her mum go on shopping trips together, and Debbie shared in Paris' 15th birthday celebrations.
Jermaine Jackson, Paris' uncle, is also pleased about this family development, saying, "I think that's wonderful. The kids need their mum. I think it's great. That's their mother. That's wonderful. That's a good thing."
I'm inclined to agree; I think it's wonderful!  By the way, how stunning does Paris look with her short hairdo?!  AND, she has her mother's eyes too, amazing.