Celebaby: Kym Marsh's New Arrival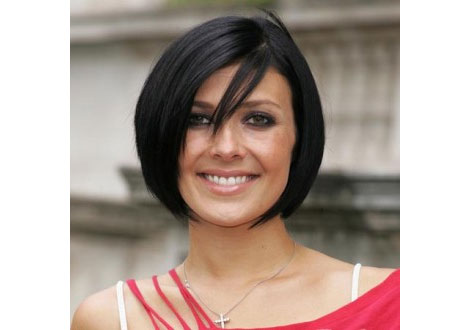 HURRAH!  Kim Marsh's baby daughter has safely arrived into the world and both mum and baby are fabulously well according to her spokesperson...
Jamie Lomas and Kym Marsh are delighted to announce that they are the proud parents of a baby girl, Polly Lomas.

Polly was born on Wednesday evening weighing 4lb 1oz
What a rocky ride it's been for her too and she's admitted that this pregnancy has been tough.
Speaking to New, she said, "Yeah, there have been times I've been very down. You can go full term and still not end up with your baby. The only time it's certain is when your baby is in your arms. My experience with Archie taught me that."
Kim lost Archie in 2009 when he was born 18 weeks early.
It was discovered earlier THIS year that Kim has an incompetent cervix and a stitch was put in place to try and prevent this baby arriving too early.
Kim believes that the heartache of losing Archie in 2009 brought her and her partner, Jamie Lomas, much closer together, "Yeah, definitely. I think if you can get through something like the death of a child, you can get through anything together."
I daren't even begin to imagine...
I'm thrilled that this pregnancy story has had a happy ending and can't wait to see the pictures of this new little addition to their family!
Congrats!!