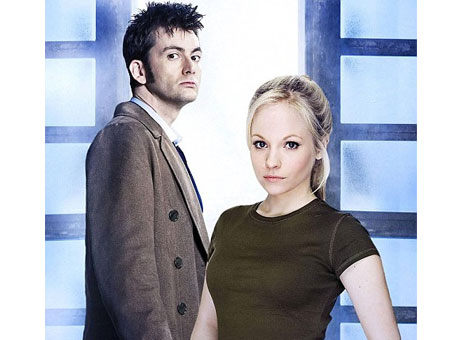 Who's there?
Baby...
Baby Who?
That's right!
David Tennant (38) and his partner, Goergia Moffet (26), have welcomed a baby daughter into the world.
This is the former Dr Who's first child and Georgia's second -  she has an eight-year-old son, Ty, and has always refused to publicly name his father.
Speaking about children recently, David said, "It feels an important thing to do and I'd hate to miss out on it. I'm only 38 but my parents had had three kids by this age and I have had none yet." Well he does now.
The couple are very secretive about their private lives so all the details are a bit tricky to come by; we only got wind that they were expecting back in January!
Although official word hasn't been given it's widely reported, thanks to one of those 'sources' that their new little girly has been named Olivia.
"Georgia and David could not be happier," they said. "Olivia is beautiful and their families are over the moon, tThey did very well in keeping everything very nearly private and keeping things under wraps. Georgia was a lot more pregnant than people thought when the news first broke."
There are also rumours flying around that the pair are planning to get married early in 2012.