Celebaby: Kate Middleton's having a right Royal baby shower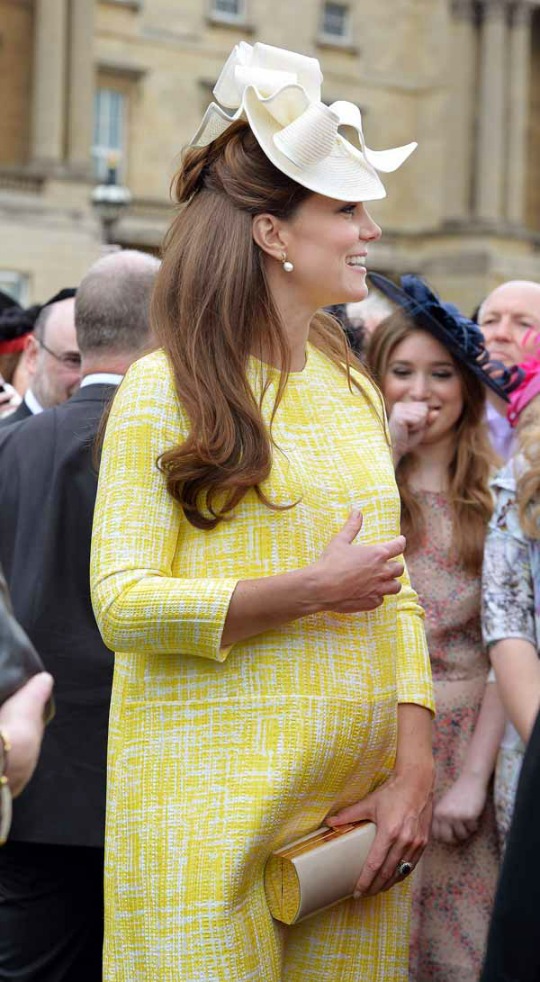 I don't know about you but baby showers aren't really my cup of tea. I hate to come over all Bah Humbug about what is essentially a lovely opportunity to gather your girlfriends together to coo over an imminent arrival but baby showers just strike me as a tad uncool. Yet they've just been given the Royal seal of approval, according to the Sun newspaper.
Apparently the Queen has given the go-ahead for Kate to have the first official Royal Baby Shower, and guess who's in charge of the party planning? Yep, aunty-in-waiting Pippa, Kate's sister.
The tabloid quotes a family friend who's supposed to have said:
"It isn't royal tradition but Kate isn't a traditional Royal. She is modern and wants a normal life. A baby shower wouldn't normally happen if you're in the Royal Family, but there is now a modern way of thinking. It will be a great day for everyone and Kate is doing this with the blessing of the Queen."
Brother James is said to be suppling a dummy-shaped cake - baked by his own fair hand, no less - and the lucky baby shower attendees will go home with party bags stuffed full of treats including candles and goodies from posh shops Jo Malone and The White Company.
So d'you reckon Her Maj will attend the first official Royal Baby Shower? And, if so, will she join in those silly baby shower games involving making frocks out of nappies?