Celebaby: Fingers Crossed For Amanda Holden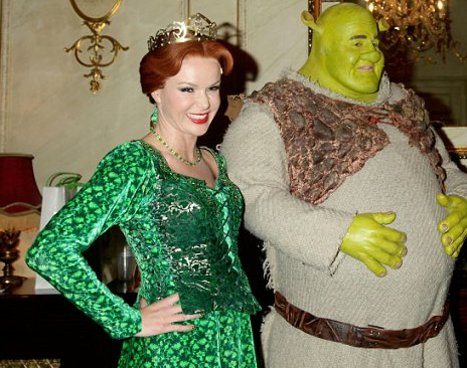 Right at the beginning of this year Amanda Holden announced that she was already more than 20 weeks pregnant.
The media went into overdrive as Amanda had been photographed a lot during the preceeding five months and there didn't seem to be a hint of a baby bump, even when she was wearing figure hugging dresses to various premieres!
Amanda was overjoyed at the prospect of becoming a mother again, having suffered a miscarriage the previous year, and all seemed to be going well until February.
I remember reading the news, clear as day, that at seven months pregnant Amanda had lost her unborn son; my heart, along with most other people's, was sore for her and her family.
This morning I read the news that Amanda is now three months pregnant and expecting a little girl.
This is HAPPY news - if a genii popped out of a magic lantern and granted me one wish I'd 'give' it to Amanda and wish that this little girly arrives safe and sound.
Despite reading the words of families who've experienced such tragedy, I just cannot even being to comprehend the heartbreak and devestation.
Amanda is currently playing Princess Fiona in Shrek the Musical and has released a statement explaining that she'll be pulling out of her role early:
Chris, Lexi and I are delighted to announce that I am pregnant and we are expecting a little girl.

The first half of this year has been unbelievably difficult for us and so we are beyond delighted to share this news with you.

My first priority is of course my family.

I will therefore be adjusting one of my professional commitments accordingly.

Due to its physical content this means I will end my contract with Shrek The Musical eight weeks early. I will endeavour to continue the show until the 3rd October.

I do however ask you to bear with me as I will be putting myself and this pregnancy first.

I have taken medical advice and although I am a strong girl and this is 'once again' a good healthy pregnancy I will absolutely not be taking any risks.

Your ongoing support for us this year has been so touching. We are enormously grateful.

Thank you so much for your understanding.
Amanda xxxxxx
Doctors will be keeping a very close eye on Amanda as her pregnancy progresses; they were left bemused as to what happened the last time as, by all accounts, Amanda's son was 'physically perfect'.
I will be keeping everything VERY firmly crossed and look forward to being able to bring happy news of her daughter's arrival early next year.