Celebaby: Danielle Lloyd Shares 3D Baby Scan Pic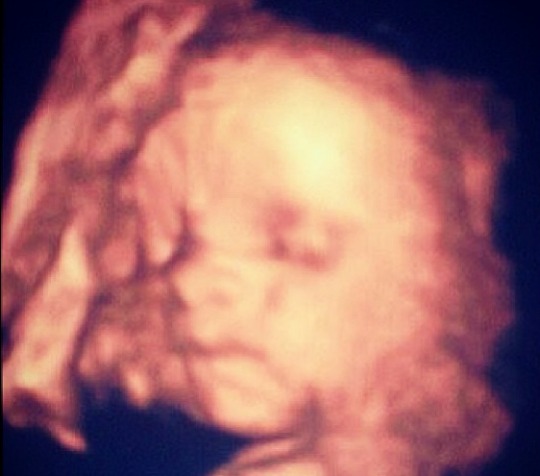 Danielle Lloyd took to her Instagram page earlier this week to post what seems to be a picture from a 3D scan of her baby. Alongside the snap she wrote:
"My bubba can't wait to meet him."
Danielle also shared a racy snap from her modelling days online, alongside the wistful remark:
"Can't wait to get this body back feel like a whale LOL x"
If she's a whale I dread to think what that makes the rest of us! Already a mum of two boys, Archie and Harry, Danielle is due to give birth to her third son with husband Jamie O'Hara. In a recent interview with Closer magazine Danielle admitted that she was hoping for a daughter this time round, saying:
"Last week I went for my 20 week scan and found out I was having a boy. After having two boys, I was really keen for a little girl and as soon as the doctor told me it was a boy, I got very emotional."
What's up with all this gender stereotyping before babies are even born? Perhaps it's 'brave' of Danielle to admit to having a preference for one gender over the other - what do you think?