Celebaby: Cotton Bottoms For Fearne Cotton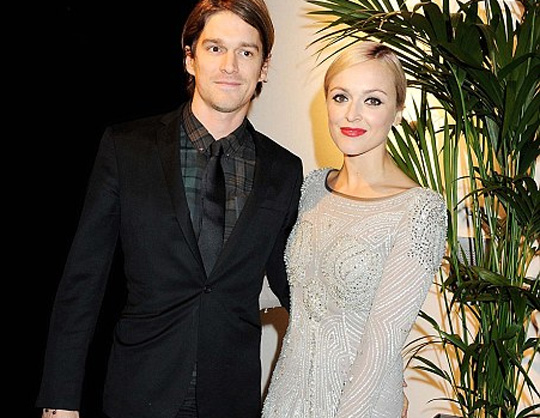 Of course, it's too early to say whether Fearne Cotton will be a natural nappy mummy, or a disposable one, but it was the best of a bad bunch of a play on cotton words I could come up with.
Last week Fearne Cotton (who remembers her from kids' Saturday morning TV that she presented with Des?!) announced that she was expecting her first baby with her boyfriend Jesse Wood (Ronnie Wood's his dad.  What do you mean 'who's Ronnie Wood?!' Shame on you, he's one of the Rolling Stones!).
They've been going out together since last July and he already has two children.  Fearne certainly won't be short of new mum and baby advice as her best pal Holly Willoughby is bound to be on hand with tips and tricks for everything that's heading Fearne's way. Fearne posted the news on Twitter and her website, saying...
"Jesse and I are very happy to announce we are having a baby.  We are over the moon, morning sickness aside (me, not Jess) and looking forward to the little Cotton Woods arrival."
She's been given the family seal of approval from Ronnie too, he loves her and is already musing on whether he'll be Father of the Groom any time soon...
"Fearne's a beautiful girl. They're lovely together. I met her when she came to a Faces gig with Jesse at Cornbury Festival. I very much approve.  She's rock 'n' roll. I do wonder if she'll become my daughter-in-law any time soon!"
All the best, Fearne - I hope that morning sickness doesn't last too long!