Celebaby: Conspiracy Theories and Advertising
It's all about two dads in Celebaby today - Michael Jackson and one of the best conspiracy love child theories I've heard in a long time, and the nation's 'favourite' celebrity dad, Peter Andre, could be about to get his goody-two-shoes knuckles wrapped by Ofcom.
Michael Jackson's My Dad!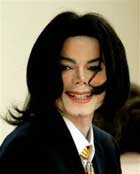 I'm surprised it's taken this long to be honest!
You have to feel for the Jackson family as a whole. Some of them quirky, yes, but they're still human beings like the rest of us, but just because they're one of the most famous families in the world, doesn't make them immune from the emotions that the near-constant barrage of accusations, revelations, stories, theories and speculation must trigger.
A woman named Mocienne Petit Jackson is claiming that Michael Jackson is her bilogical father. She also says that her mother, Barbara, is Diana Ross' sister and has filed legal documents with the Los Angeles County Superior Court making a claim for an inheritance cheque from the Jackson estate, pending the results of a DNA test.
Wait, it gets 'better'!  She also says that Katherine Jackson, Michael's mother, faked an 'abduction' where she was squirrelled away to Belgium and her alleged abductors were subsequently murdered to cover it all up!
If I was a member of the Jackson family, I wouldn't know whether to laugh or cry at this one.
An OFCOM Slap On the Wrist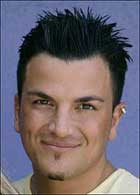 I've never watched Peter Andre's reality TV show - I really don't see the appeal of any of them to be honest.  But I did have to chuckle when I read that someone has complained to Ofcom claiming that he advertised the Emirates airline and the Atlantis Palm resort in Dubai.
So, the episode went a bit like this: 'Peeder' takes Princess and Junior on holiday to Dubai. Princess dressed up as a member of the Emirates cabin crew (if you've ever seen a female Emirates cabin crew member then you'll understand why a little girl would want to dress like them - they are always STUNNING!) and a while later Peter said to the kids, "Will you look at this hotel!" whilst the camera showed shots of the Atlantis Palm brochure.
Well, was he advertising and endorsing all things Dubai and Emirates? I don't think so!

If I took my kids to the Atlantis Palm I think I might be saying a whole lot more than 'will  you look at this hotel!' although I can't see my 15-year-old daughter dressing up as Emirates cabin crew *grin*.
What's going to be next? If we're not careful all celebrities with their own reality shows will have to be naked and walk everywhere for fear of being accused of advertising clothing ranges and car manufacturers.
Bonkers!