Celebaby: She Got To The Church On Time
Actually the most spoken about wedding of the moment wasn't at church at all, it was at Astor Courts the former home of millionaire businessman John Jacob Astor IV.
On Saturday we looked at some of the news and rumours around Chelsea Clinton's wedding which was happening that afternoon.
I was hoping we weren't going to have to wait too long for the actual details and photographs and we don't!
The Wedding of the Decade
Apparently, Chelsea Clinton said to friends, "Actually, I was rather hoping for a small wedding!"
When your wedding is being hailed as the 'wedding of the decade' and 'America's royal wedding', small isn't something you're going to get away with unless you elope and do it in secret - can you imagine!
The dress speculation came to an end when Chelsea walked down the aisle in a stunning Vera Wang creation and Bill Clinton was said to be a bundle of father-of-the-bride emotion!
This man has been the most powerful man in the world, has met with most of the major world leaders, faced all sorts of dramas and emergencies of State and he was overwhelmed by walking his daughter down the ailse; I love that.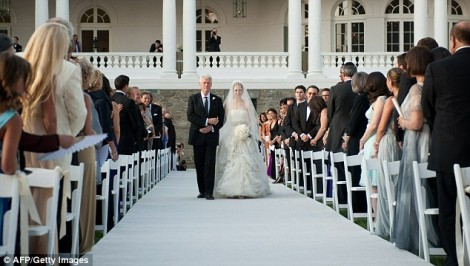 The wedding took place at 5pm local time in a little village called Rheinbeck in New York State. Reports say that Barrack Obama offered the White House as a venue - which I think is hilarious and possibly why he wasn't invited to the wedding!
I'm giggling away here, I can't think of one good reason why on earth Chelsea would want to get married on the lawns of the place where she once walked hand in hand with her parents, under the glare of the world's media, when their marriage was on the verge of collapse!
Airspace over Rheinbeck was closed and local road access was restricted. All local residents were given a bottle of wine along with a note, from the wedding planner, apologising for the inconvenience and a number to call of there were any problems.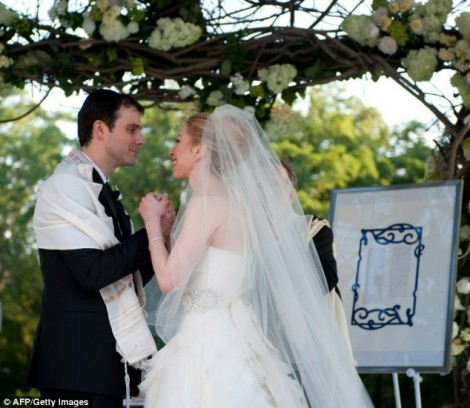 500 guests attended and the whole event was said to cost £3.2m. Chelsea, on her own, would be standing in just under £800,000 worth of dress and jewellery - the dress between £16,000 and £20,000, wedding jewellery of about £160,000 and her engagement ring worth (brace yourselves) a staggering £600,000!
Proud parents of the bride released a statement later in the day which said...
"Today, we watched with great pride and overwhelming emotion as Chelsea and Marc wed in a beautiful ceremony at Astor Courts, surrounded by family and their close friends.
We could not have asked for a more perfect day to celebrate the beginning of their life together, and we are so happy to welcome Marc into our family. On behalf of the newlyweds, we want to give special thanks to the people of Rhinebeck for welcoming us and to everyone for their well-wishes on this special day."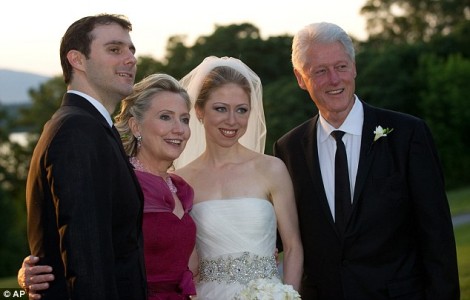 Ahhh, you can't beat a good wedding to bring out the romantic in us all.
Friends since they were teenagers, they certainly look happy in the last photograph and I hope things stay this way for them when life gets back to some sort of normal for them. All together now....AAAHHHHHHH.