Celebaby: You Can Call Me Shazza Or Mrs O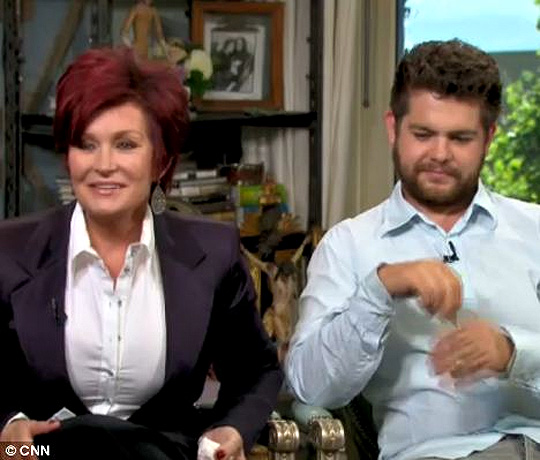 There's nothing super exciting going, just a few bits and pieces of news in between the Justin Bieber baby scandal.
Bieber Belieber
Apparently, Mariah Yeater says she has evidence that the baby is Bieber's but it has also come to light that Justin is actually the THIRD boy/man (you can't really call the Bieb' a man can you, well not when you're nearly 40 you can't!) and the Bieber camp have made a statement to say that Justin WILL be providing a DNA sample to prove his lack of paternity.
Beyonce's Baby Girl
Beyonce, as we all know, is pregnant with her first child and if she wanted to keep her baby's gender a secret she might be a bit miffed with singing pal, Kelly Rowlands.  Speaking to reporters at the Cosmopolitan Awards recently, she said, "I have no idea what I'm going to buy Beyonce at the baby shower because Jay is going to buy that little girl every single thing possible. She won't be spoiled but she will be very well looked-after." OOPS!!
Just Call Me Shazza!
Sharon Osbourne is very excited about becoming a grandmother and has said she's going to let her grandchild get away with everything.
"You can spoil, you can indulge, and then say, "Okay, now let your parents be the ones to teach you right from wrong.  I'm not.  What do you want? Have it!"
She's also revealed that she's NOT going to be called nanny, granny or grandma; instead she says Jack's son or daughter can call her either Shazza or Mrs O.  Mrs O - I rather like that!  It suits her I think and there's nothing wrong with abandoning the usual grandmother label either.
My children call my mum 'Yee' (don't ask!) and they love it, it's a bit of a faff for them trying to explain it to their friends who have more 'traditional' nannys and grandmas - but then theirs don't ride motorbikes and play the drums either.
Good on ya Mrs O!