Celebaby: Want To Buy Myleene's House?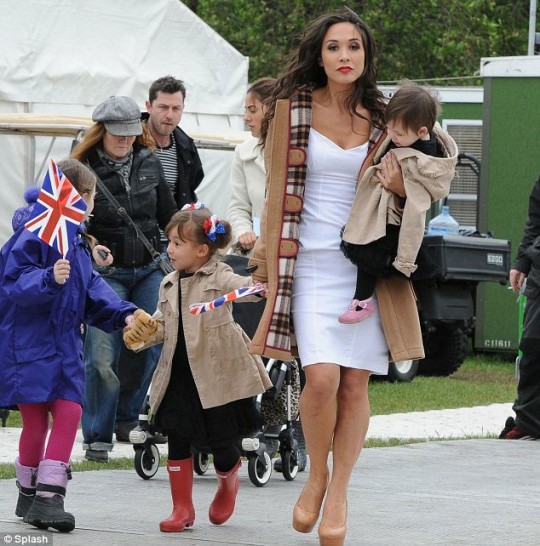 If you're a Myleene Klass fan and want to really follow in her footsteps then you can; if you've got a spare £2.5 million hanging around you can buy her house - I'm not sure if this is the house where that infamous 'knife waving' incident took place.
If you've been a Celebaby reader for a couple of years or more then you'll know that I'm not averse to a bit of playful Myleene 'bashing' - there's usually something about her that can irritate me beyond belief - but I have to confess that even I have nothing but sympathy for her at the moment.
Her husband, of not very long, has walked out on her and their two daughters, Ava (four) and Hero (14 months).
Earlier reports claimed that Graham told Myleene he was leaving and left her on her birthday - he's now fiercely denying that, saying, "Who in their right mind would drop someone on their birthday? I'm not sick in the head, do you know what I mean?"
Myleene is said to be absolutely devastated, is in tears every day and staying with family having put the former family home on the market.  Friends are also concerned that her health is suffering as a result of Graham's departure as she's not eating properly and weight is dropping off her at speed.
It takes two for a marriage to fail, and all the media blame is currently being heaped at Graham's door, he says their relationship had been in trouble for a long time - they'd been together for 11 years before they got married last October - but the fact remains, marriage breakdowns are hard enough to deal with, let alone having the details of it splashed all over certain national papers.