Celebaby: A Boy For Jules And Jamie!
At long last!  Jamie Oliver is now the proud daddy of a SON - YIPPEEE!
Buddy Oliver was introduced the world on Twitter - you're no one if you don't spill the beans first there these days - by his proud dad...
It's a baby boy guys !!! I'm shock, were all very happy, mum was amazing and both are well and happy x4 kids!! what?!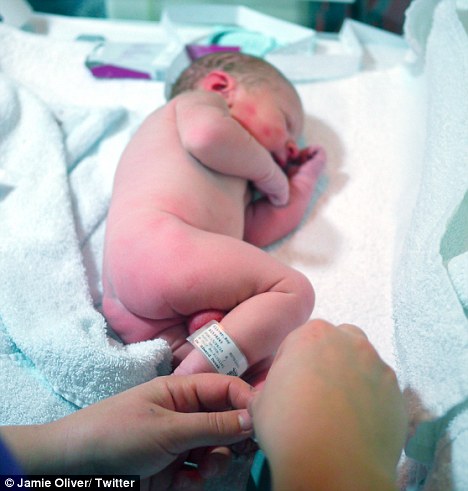 With four girls (Jools, Poppy, Daisy and Petal) ruling the roost, Jamie and Buddy are still outnumbered two to one.
It's always amazing to me that one of the first questions people ask when you've just had a baby, is whether you're going to have another one! WHAT is that about?
But it already seems to be on Jamie's mind,
Jools would like to have another child but there are so many vulnerable orphans out there. Jools and I need to sit down and have a very serious conversation about it.
She would?! Is she mad?!
Jamie mentioned adoption before when asked if he wanted a boy or a girl,